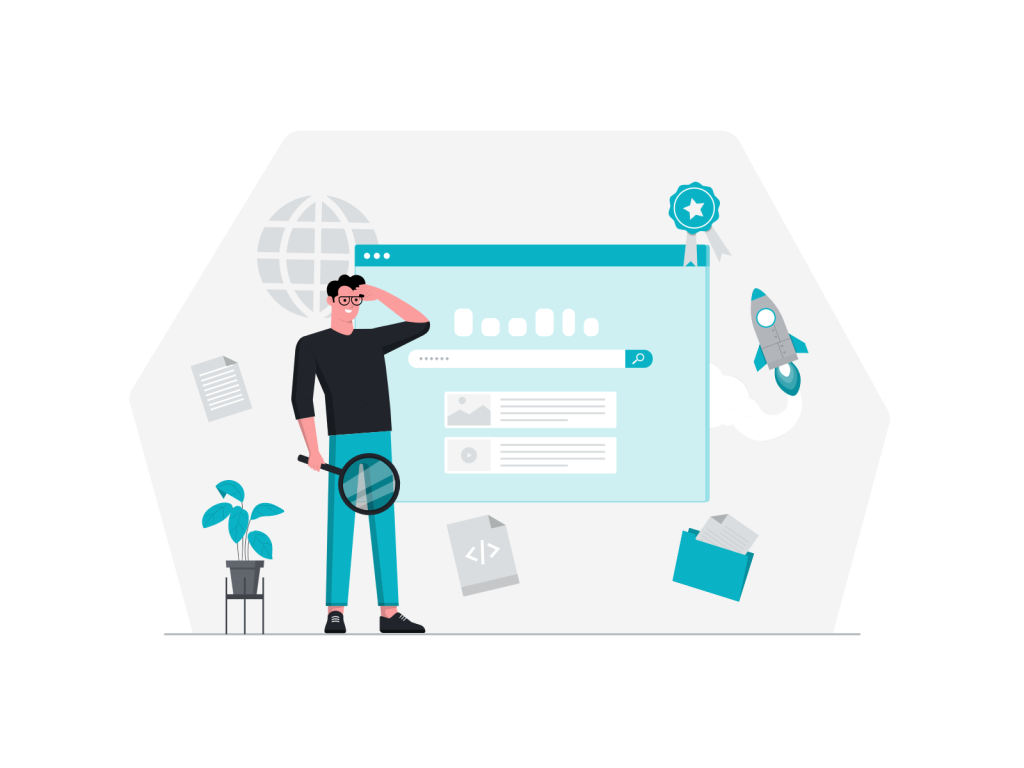 Has brand-building got easier? It is both a yes and a no.
With the continuous advancement of technology, businesses now have more ways to build their brand and credibility. Traditionally, you have had to come up with a bunch of posters and print ads to make your business known by many. But today, marketing your business is just a click away. Even if you're a startup, you can create a website, write data-driven content and expose your brand on social media platforms to help you reach your target audience easier.
So, what's the challenge? Well, there will always be competition. And for sure, most of them will also look for innovative ways to market their products and services. For you to be one step ahead in business, finding the right SEO services will be of great help.
"Build your business brand and credibility with implemented SEO techniques"
Search engine optimisation allows you to increase the number of visitors on your website. Approximately 380 websites are being created every day. Imagine how challenging it will be to get to the top results on search engines like Google. By implementing innovative SEO techniques, there will be a greater opportunity for potential clients to reach your site.
If you're starting a business and have zero knowledge about SEO, worry not, because here at Reach More Digital, we will help you boost your website rankings through our SEO services.
Reach More Digital Marketing Agency, based in Watford, Hertfordshire is an SEO agency that provides you with SEO services – from content marketing to social media marketing, to ensure that your business will progressively move up website rankings. We aren't merely focused on getting your website on top of search engine results; we also aim to keep up with the changing SEO strategies without getting your site penalised.
Offering a full marketing service in Hertfordshire, our team at Reach More Digital does continuous research to implement fresh ideas while keeping effective traditional techniques to come up with good results and help maintain a ranking position in Google. We take time to understand your business goals, challenges, and growth plans for us to perform SEO strategies according to your business needs and preferences. So, if you're looking for an SEO agency to build your brand and establish your business credibility, we at Reach More Digital are waiting to help you reach your business' full potential.
How we offer success
Choose the Best Plan for
YOU
Launch
TECHNICAL ANALYSIS
COMPETITION ANALYSIS
BACKLINK ANALYSIS
MAX 5 LANDING PAGES
MAX 20 KEYWORDS
META TITLES
META DESCRIPTION
H TAGS
URL ANALYSIS
301 REDIRECTS
CONTENT ANALYSIS
SITE MAP CREATION
ROBOTS.TXT CREATION
GOOGLE SEARCH CONSOLE
GOOGLE ANALYTICS
GOOGLE MY BUSINESS
1 DO-FOLLOW LINK DA 20+
3 LOCAL CITATIONS
MONTHLY REPORTING
Popular
Soar
TECHNICAL ANALYSIS
COMPETITION ANALYSIS
BACKLINK ANALYSIS
MAX 10 LANDING PAGES
MAX 40 KEYWORDS
META TITLES
META DESCRIPTION
H TAGS
URL ANALYSIS
301 REDIRECTS
CONTENT ANALYSIS
CONTENT CREATION (2000 WORDS)
SITE MAP CREATION
ROBOTS.TXT CREATION
SCHEMA MARKUP
404 ERROR FIXING
IMAGE ALT TEXT
SITE SPEED IMPROVEMENTS
SITE SECURITY IMPROVEMENTS
IMAGE OPTIMISATION
GOOGLE SEARCH CONSOLE
GOOGLE ANALYTICS
GOOGLE MY BUSINESS
3 DO-FOLLOW LINK DA 20+
5 LOCAL CITATIONS
MONTHLY REPORTING
Zoom
TECHNICAL ANALYSIS
COMPETITION ANALYSIS
BACKLINK ANALYSIS
MAX 20 LANDING PAGES
MAX 80 KEYWORDS
META TITLES
META DESCRIPTION
H TAGS
URL ANALYSIS
301 REDIRECTS
CONTENT ANALYSIS
CONTENT CREATION (4000 WORDS)
SITE MAP CREATION
ROBOTS.TXT CREATION
SCHEMA MARKUP
404 ERROR FIXING
SERVER & HOST FIXING
IMAGE ALT TEXT
SITE SPEED IMPROVEMENTS
SITE SECURITY IMPROVEMENTS
IMAGE OPTIMISATION
GOOGLE SEARCH CONSOLE
GOOGLE ANALYTICS
GOOGLE MY BUSINESS
6 DO-FOLLOW LINK DA 20+
8 LOCAL CITATIONS
MONTHLY REPORTING