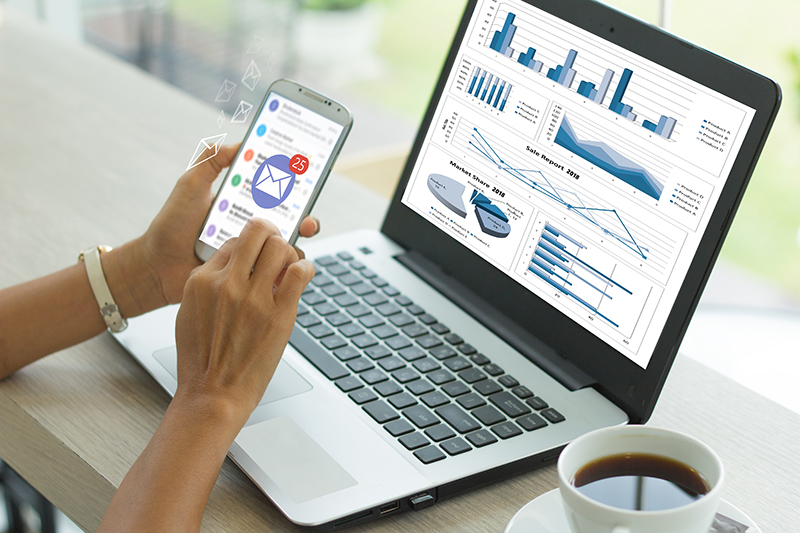 Do you know what a winning formula is in business sales? Unfortunately, there isn't one; at least, no one has figured it out. However, some activities may contribute to high revenues more than others. For example, being present and active on multiple channels could be key to improving the bottom line of any business. Adopting a multichannel marketing strategy in 2023 could bring your business closer to your customers resulting in more sales and higher profits. Here are four practical multichannel marketing tips for implementation right away.
Share Promotional Codes
Customers like to feel special. So what's more special than a Thank You email with a discount for their next order?
Promo codes are the most frequent incentives. Brands use promo codes to reward new subscribers to their email lists or new users of their apps. Influencers working closely with a brand receive codes to share with their followers. They come with an expiration date and a 10 or 20% discount on the next order. This limited offer entices customers to act immediately and order the wanted items.
Marketers love to use promotional codes because they work well on every marketing channel, even emails. However, it's always best to adjust the codes to social networks instead of using the same copy on all of them. Since marketers are all about analytics, this adjustment allows them to compare and contrast data for future marketing efforts.
Explore Live Stream Features
One of the habits people picked up during the pandemic was online shopping. Thanks to its convenience, it became a permanent way of shopping for many. To indulge users' needs, social networks integrated live streaming features.
Live streams support the What You See Is What You Get (WYSIWYG) concept. It allows online users to see what the presented product looks like and how it functions. On the other hand, manufacturers have the opportunity to answer customers' questions about the product. Through interaction in real-time, brands and customers build trust too. The feedback they share can later be used to improve the quality of the product before its next release.
Most social networks offer this feature, so it's easy to replicate the live shopping experience. This is particularly important because target groups aren't active on all social media platforms.
Run Paid Ads
Marketing campaigns don't end once you exhaust all organic options. Paid ads not only prolong but also enhance their effects. Every social network has a framework for users to create and run such campaigns. Yet, businesses usually choose to advertise on a single platform. This strategy can only take them so far in terms of reach and revenue.
With multichannel marketing, you can expand your reach by showing ads on various social media. The greater the reach, the greater the possibilities for conversions and sales. However, it's worth remembering the importance of tailoring the ads to the chosen network. If an ad works well on one network, it may not produce the same results on another. However, the right adjustments will target the specific demographic group perfectly.
Two platforms you don't want to miss out on advertising are YouTube and Google. Thanks to their powerful ad services, they'll put your business on the map in no time.
Leverage Chatbots
Artificial intelligence (AI) and natural language processing (NLP) are becoming more prominent in digital marketing every day. One instance of this combination is a chatbot.
Websites have embraced conversational agents owning to their time efficiency in answering customers' questions and collecting information. From a marketing viewpoint, they drive engagement and increase interactions with a target audience. Thanks to this feature, customers can raise concerns whenever they need to know they'll receive a timely reply. Unfortunately, when they feel confused and without proper assistance, they'll leave the page without taking the desired action. This outcome will negatively impact your conversion rate.
The best part about chatbots is the ability to personalize information for every visitor. With assistance and personalization, you can guide the visitor through the conversion funnel and convince them to make the final step. Also, it's easier to collect necessary information such as emails and preferences for providing a top-notch user experience.
Summary
The path to success in sales is different for every business. However, adopting similar approaches work well for most of them. Multichannel marketing is one such strategy. Building an active online presence on several social networks enhances discoverability, interactions, and customer relations. As a consequence, sales goals are met.
You may also like: How to Do Omnichannel Marketing
Image source: Shutterstock.com