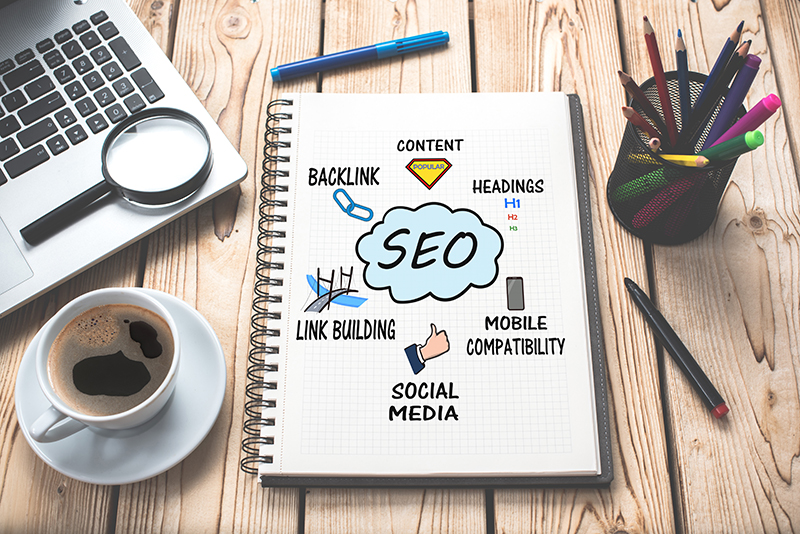 Did you know almost 45% of all searches on a search engine such as Google is local? If you're hearing this fact for the first time, chances are your website isn't optimized for local SEO. This also means you're missing a huge opportunity to attract customers and convert leads. Whenever someone searches for the same or similar products or services online in your proximity, your business isn't at all visible. Without local SEO, your brand's online visibility isn't as high as it should be. Therefore, optimizing your website for local search engine optimization is the best way to increase online visibility. Here are all the necessary steps you should take.
Optimization
Are you looking to climb SERP without proper optimization? Impossible. Take a look at your website first and see how it's optimized right now. There are a few things you should do to optimize for local SEO.
Firstly, set up a contact page if you don't have one already. This page should contain contact details such as name, address, phone, or most commonly known NAP. In case your business operates at various locations, list all of them with their contact details.
Secondly, since most users use their mobile phones to search for local businesses, you should make sure your phone number is clickable. This way, users can call you by simply clicking on the number provided without switching between different apps.
Lastly, to make sure people don't have any trouble finding you, add a map. The map should preferably be an interactive one for the best user experience.
Review Platforms
If your business is only present online through its website, then no wonder it lacks online visibility. Besides the website, there are many other platforms your business can use for marketing purposes. Review platforms are one of them. Yelp, Facebook, or Trip Advisor are perfect platforms for listing your business on. You can set up your business' profile on Google My Business and start managing your online presence on this platform.
Remember to make use of social networks. Presence on various social networks will give you the advantage you need to target specific demographic groups appropriately. Moreover, all your information across platforms should be identical because consistency can help you get invisibility your business needs on a local level.
Local Content
Everyone knows the key to a fully SEO-optimized website is blogging. If you don't have one already, make sure to post blogs and local content consistently. For creating local content, you should follow one simple yet powerful trick. Whenever you can, include a picture or name of a place or neighborhood nearby. You can even use some local slang or terms to fit your content type and message you are trying to get across.
Similarly, you can mention local events or even sponsor them, thus increasing your chances of being noticed online. Before content creation, think about your readers to create ultimately original and valuable content. Once you create a piece of content, you can move on to link building stage. This means you will be collecting inbound links. For example, you can engage in conversation on other blogs, build relationships with them, and create necessary links.
Customer Reviews
The Internet has allowed customers to interact and either praise brands and businesses or slam them publicly. Customers trust reviews and recommendations they found online. Therefore, if your business is poorly ranked on review platforms, you might have more serious problems than low local visibility. Poor reviews and ratings are huge turn-offs for customers. However, since this is one of those sink or swim situations, how you respond to negative comments matters. Be professional, act on their feedback, and improve your products or services as much as possible to avoid them the next time around. If customers are satisfied with the level of service provided or product quality, they will leave positive reviews and high ratings, exposing your business more.
To conclude, what is crucial for business success is local SEO. When your website is optimized for local SEO, it won't be difficult for users and customers to find it online. Following our steps will bring you closer to finally increasing your SERP rankings and online visibility.
You may also like: Must-have SEO Techniques for 2021
Image source: Shutterstock.com