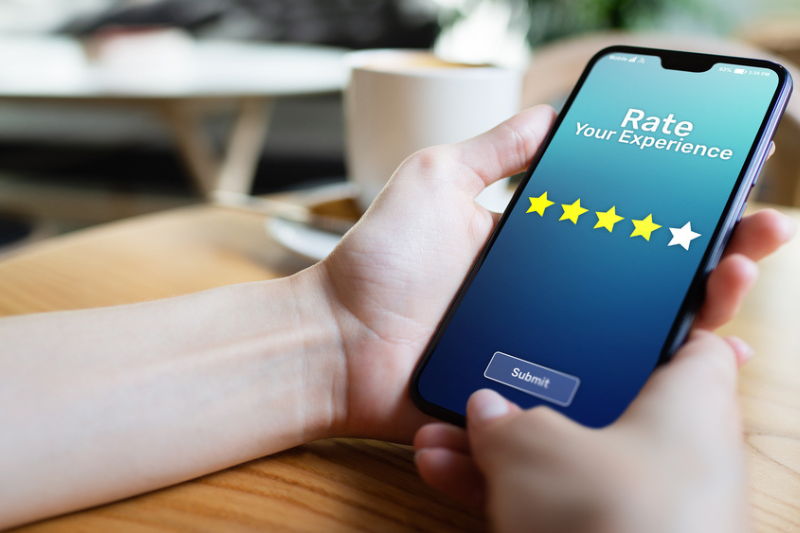 Only accomplished marketers understand the importance of word-of-mouth marketing. With social media and similar platforms, customer reviews have become the newest advertising practice. Nothing says your products are quality as glowing recommendations from some of your loyal customers. Internet users base their purchasing decision on them. Positive reviews can increase the revenue and visibility of your business, while negative ones can hold it back. Either way, there are steps you can take to make sure customers are happy and satisfied and inclined to leave positive reviews on platforms.
Set up the Stage
When it comes to customer reviews, you should first set up the stage. It's important to let customers know where and how they can leave their reviews. That's why you should create accounts on social media and third-party platforms such as Google My Business, Yelp, Glassdoor, etc. While these are some of the most prominent ones, you can also use niche or industry-specific ones. This sounds like an even better idea because customers can find your business easier. What all these platforms have in common is a straightforward process. Your customers shouldn't have any trouble sharing their experience with your business online.
Find the Perfect Timing
When collecting reviews, marketers want to get the most out of their interaction with customers. The key to doing this is timing. It's not relevant to only one channel or brand strategy. Instead, it's deeply embedded in all your marketing efforts. Approaching your customers when they're in a bad mood can irritate them even more. As a result, you may end up with a bad review for no reason. However, there's something you can do to make sure the timing's right. Learning all about the customer journey and monitoring it can help you take the steps in the right direction. Find the moment when they're most satisfied and ask them for the review. They might draw on their satisfied experience and leave a glowing review.
Encourage Customers
Sometimes your customers need a nudge to some desired action. The nudge can be in the form of an incentive for taking the time to review your products or services. It has a dual effect on the customers. The reluctant ones will feel persuaded to share their honest opinion. Simultaneously, others will feel privileged because of their loyalty to your brand. The trick is to define the incentives so they feel original and express the brand's values. If that's not the case, customers might be driven to leave fake reviews just to get the reward. Through continuous interaction, you can find out what would motivate them to participate and give it to them.
Respond to Reviews
Throughout the previous steps, you have been doing everything you can to ensure positive reviews. However, the truth is you'll have to face and embrace some of the negative ones too. It comes with business and industry. That's why you should take the time to respond to glowing and those less glowing reviews as well. It's important to thank the customers for sharing their opinion and analysing it. Try to find room for improvement and act on their feedback if you want to receive a positive review next time. Negative reviews aren't something you should dread about. Instead, use it as a learning opportunity and a credibility boost.
You may also like: Customer Experience Analytics
Image source: Depositphotos.com