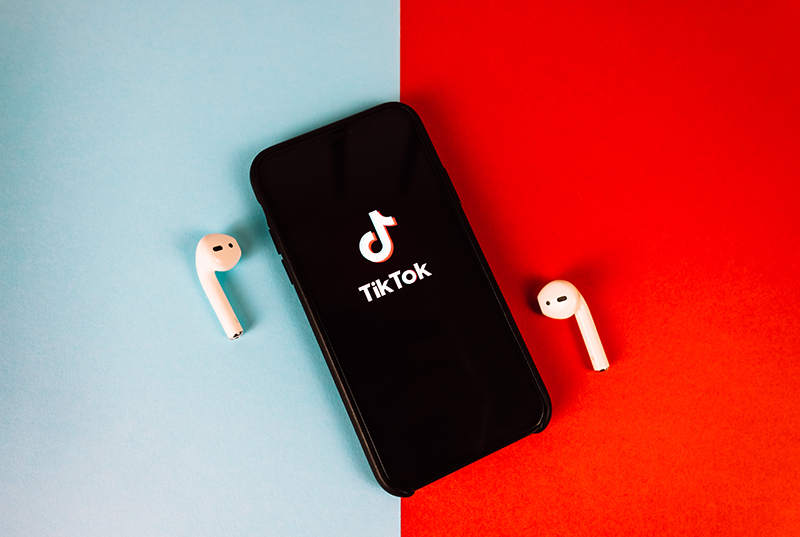 Do you know someone who's not on TikTok yet? It's probably easier to number all the people who are avid users of this popular network. For most of them, it's all about fun and games. While it started this way, the platform has managed to become a powerful marketing tool for business. By promoting their products and services on it, brands can accomplish significant results. Their popularity can skyrocket with a single viral video. Since most businesses are looking for lasting benefits, overnight fame is just the beginning. If they find their way on the For You Page (FYP), they might just get the performance they're looking for. Take a look at five ways you can get a place on this page.
Add Some Music
Most TikTok videos have trademarks in the form of trending sounds. Just like on Instagram, you can use your own audio, someone else's original sounds, or bits of popular songs. Adding music in the background makes the videos more impactful and interesting for the viewers. Some marketers advise thinking of audio clips as hashtags. In this case, adding catchy tunes to your video content could boost its visibility. Users won't have trouble discovering it and reacting to it. Discovering trending music doesn't demand any particular skills. Search the Discover page, scroll through the Followers tab, or save sounds you stumble upon while scrolling through the platform.
Caption the Videos
Unlike most other social networks, TikTok isn't all about exhaustive blogging. Instead, you have 150 characters, hashtags included, to describe the content. Therefore, it requires more creativity and conciseness than anywhere else on the web. Needless to say, short captions accompanied by appropriate hashtags are necessary. Apart from being concise and selective, you should also drive engagement. While there are many ways to combine these three elements, content creators prefer teasers and questions. Most videos with 'wait until the end' captions grab viewers' attention and convince them to watch the video in its entirety. It's a go-to move of many TikTok creators.
Pick Relevant Hashtags
Twitter hasn't confirmed the rumour that adding a #fyp hashtag helps your visuals stand out. It doesn't hurt to use it as long as you add it to the rest of the labels. This, however, doesn't mean you should cram in as many of them as possible. You want to select proper descriptions to accompany the content and bring it closer to the target group. Search your niche to find relevant and prevalent hashtags to use. To find the winning combination, it's best to combine trending ones with less frequently used ones. Another great option is to create content for challenges and label it properly so it's easily discoverable.
Time the Post
Engagement is a crucial factor for taking place on the FYP. What contributes to this metric is the buzz your content creates. In fact, it's the number of reactions, such as comments, likes, and shares, that count. Therefore, you should be active at the right time to get as many reactions as possible. This means, posting relevant content when your target audience is most active on this network. Check out your analytics to find out what time of the day is best for sharing. Based on this data, you can plan your next content piece for posting and wait for a chain of reactions to come in.
Post Shorter Videos
Completion rate is among other metrics TikTok cares about. It shows how many viewers watched the entire video. The greater the completion rate, the greater the odds of making it to the FYP. It goes without saying, the video quality should be high. Luckily, today you can create such videos without professional equipment. A smartphone or a tablet will do. Make sure to use the proper aspect ratio, adjust the lighting, and keep the device still. This way the output won't be blurry, dark, or shaky. While the platform allows one-minute-long videos, you should try to keep them short. Given the human attention span, it's more likely viewers will watch shorter videos till their end.
Conclusion
TikTok is one of the social media platforms with the highest number of users in the world. People don't use it only for fun but also for promoting their businesses. To reach their goals, they can use these tips and position themselves on the FYP. This position exposes them to wider audiences and helps them discover the products or services they offer.
You may also like: Why Quality is Better than Quantity for your Social Media Presence
Image source: Shutterstock.com