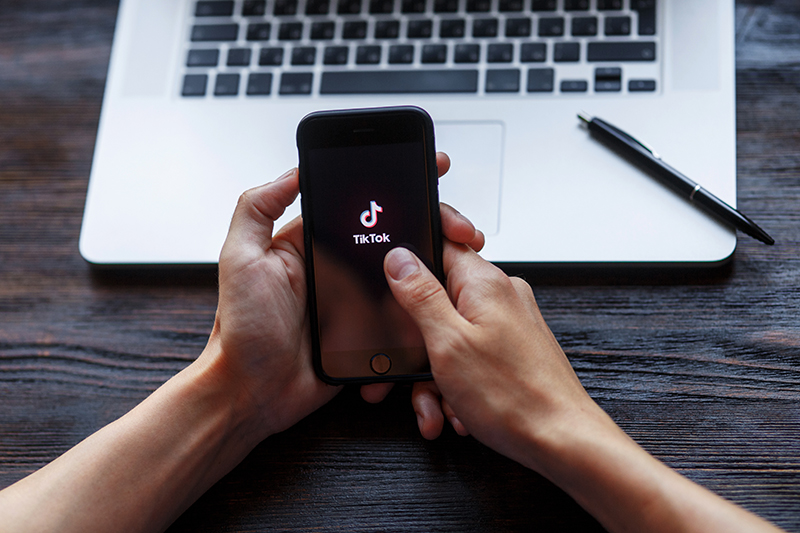 Do you know what the most downloaded app was in 2021? It was TikTok. Although it's one of the youngest social media platforms, its statistics and results are impressive. It has over 1 billion active users. While you may think it's an online place for challenges or jokes, it's actually more than that. Businesses can use the platform too. As a result, they have plenty of opportunities to tap into, achieve their goals and develop innovative ideas. Unfortunately, most brands don't know how to leverage TikTok and grow their business effectively.
Work with Ads Manager
To show how powerful ads on TikTok are, you have to take a look at the statistics. According to Hootsuite, 17.9% of people aged 18 and over engage with them daily. In fact, that's 884.9 million missed marketing opportunities if you're not advertising your brand on this popular platform. Unlike most Internet users, those on TikTok view ads as the ultimate inspiration.
The greatest advantage of these ads is their ability to blend in with any type of organic content perfectly. Depending on your marketing goals, you can choose between in-feed ads, brand takeovers, TopView, and branded or sponsored hashtag challenges and effects. You can define your advertising campaign in greater detail by using TikTok's intuitive ads manager.
Adjust Content Publishing Options
Visual content is one of TikTok's trademarks. No wonder the platform made creating, editing, sharing, and optimizing videos as easy as possible. To make sure, your videos get perceived by the right audience. There are a few adjustments you should make before sharing them. The most important step is describing the video in an interesting and catchy way. Since descriptions are limited to 150 characters, try to keep them concise, relevant, and thought-provoking. Also, they should include hashtags related to your brand and audience.
If you recorded the video in collaboration with other creators, complementary brands, or influencers, tag them appropriately. Since you're running a business account now, you should include CTAs. This way, viewers can check out the website link in your bio, subscribe to email newsletters, etc. Lastly, you can allow other users to make duets or stitch your video to their own and inspire them to create new content.
Set Up a Shop
Since Internet users spend most of their time online on social platforms, a new branch of commerce has rapidly evolved. Social commerce provides ample opportunities for users, businesses, and marketers. If you haven't set up a shop on TikTok yet, you should do it; the sooner, the better. As of last year, one of the platform's major partners has become Shopify. As a result, selling products has become a hassle-free way of doing business for many creators and brands.
To start selling, you must create a seller account and set up your profile. Then, you can decide on one out of three possible ways to promote or sell products on TikTok. For example, you can launch campaigns, partner with other creators, make videos or host lives.
Start a Challenge
TikTok has become famous for its viral challenges. Not only do Internet users like to watch them or send them to their friends and family, but they also like to participate in them. To take full advantage of the challenge, you have to plan it all out. Start by setting a defined and achievable objective. Then, you can use the challenge to boost brand awareness and sales or promote a new product line or event.
Now, you can move on to the promotional aspect of your challenge. Most brands choose a few influencers to help them start the challenge. Although the collaboration might require digging deep into your pockets, the possible ROI might be worth it. Other brands like to stimulate users to participate by offering awards to the best of them.
Conclusion
TikTok is more than just another application for killing time. Businesses can use this tool to boost their marketing efforts. It has the power to increase sales, raise brand awareness, and build strong relationships with customers. Through ads, social commerce, viral challenges, and unique content, your business can thrive and last for years to come.
Also read: 4 Tips to an Effective Social Media Live Stream
Image source: Shutterstock.com