Live streaming has been one of the most popular strategies most businesses do nowadays. Both small and big enterprises are maximizing this social media feature. Aside from creating videos and editing photos to catch the attention of your target market, streaming a live video is another excellent way to interact with them. This will allow you to know their questions and concerns in real-time. However, with live streaming, you won't be able to tweak or revise your content, so you must be prepared to execute the whole session effectively.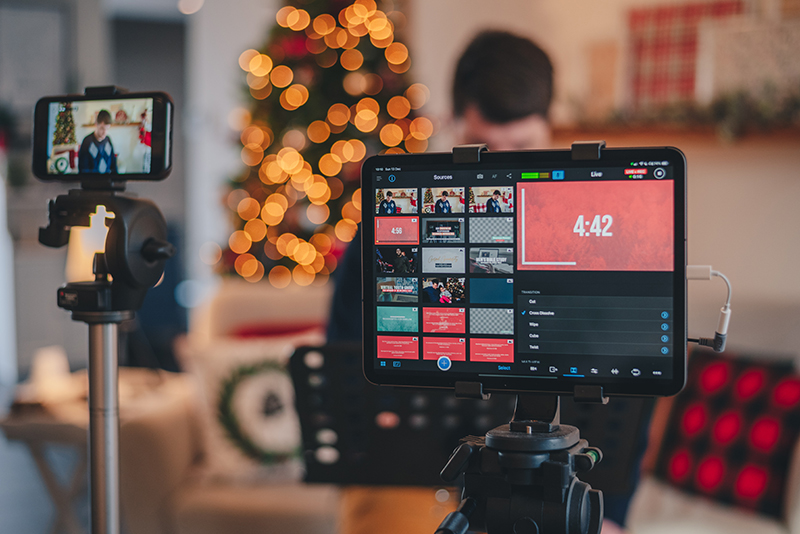 To make this social media marketing strategy engaging and successful, here are some tips to keep in mind:
Inform Your Audience Ahead of Time
While most of us love surprises, it is better to make your followers aware of your live stream session. Let them know the date and time of your social media live session and what it is all about. Will it be a short video tutorial, behind-the-scenes content, or a Q&A session? Make sure to pick an interesting title as well to put an excitement for the majority. If you are handling multiple social media accounts, inform your followers of the specific social media platform you are going to use during your live stream. Also, make sure to remind them a day and hours before you go live.
Get Your Audience Hooked
The first 5 seconds of your live stream is the most crucial part. While you have to make sure that every part of it is engaging and interesting, the first few seconds of it will determine whether they will continue watching or not. Remember that various posts and contents could get past the attention of your audience on social media. One of the best techniques you can incorporate during your live video session is to bring over a surprise. It may be a freebie, discount, or a special guest. If you have the budget, you can invite an influencer who can join you during the live session. Their followers can add a count to the number of views and will allow your brand to reach a wider audience. You can also host a real-time raffle draw during the live stream to bring out another level of excitement to your viewers.
Involve Your Viewers in the Conversation
Once in a while, try to connect with your audience during your live session by reading their comments and answering their questions. Give your viewers a little shout-out and create a special moment for them. However, be careful with reading interruptive questions and concerns. You can choose to deal with it in a private chat instead if necessary.
Practice Before Going Live
Before you start your live stream, make sure that every piece of equipment is well-prepared. Check the lighting, internet connection, as well as your audio. Eliminate all unnecessary noise in the background and if you are planning to promote a specific item or product, put it somewhere within reach. Check how you look and present your best self. Finally, make every script readable and rehearse.
Going live on social media will gain potential in reaching a broader target market. And unlike traditional content, this social media marketing strategy need not be perfect. It is important to show your authentic self while having fun engaging with your audience. Be okay with unexpected scenarios and create a free-flowing conversation with them.
You may also like: Instagram Live Rooms for Brand Growth
Image source: Unsplash.com