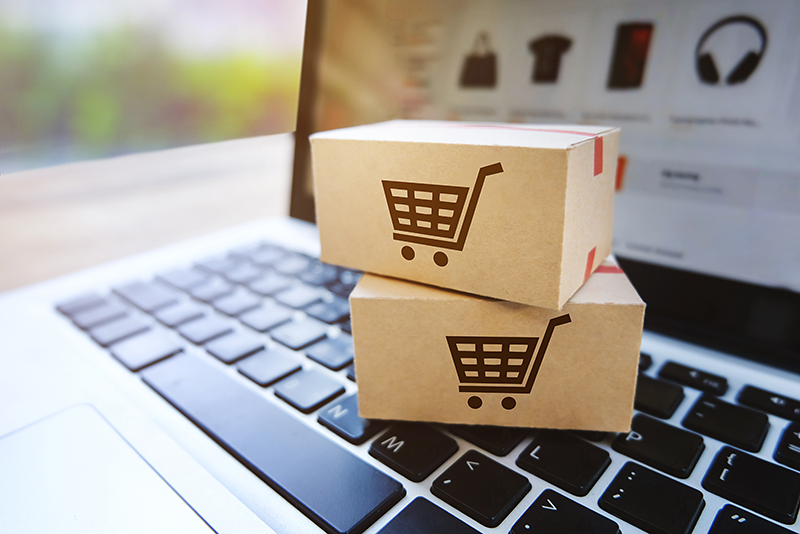 If they want to prosper, businesses have to familiarize themselves with available technologies. Apart from that, they have to be flexible to respond to emerging customer needs. With technological advancements, new ways for exchanging products, services, and information are arising. One of them is e-commerce. It experienced a sales growth of 50% during the pandemic in the US alone. During this period, customers developed a habit of shopping online from the comfort of their homes which they continue to nourish, although the pandemic is drawing to a close. One of the consequences of e-commerce is its inevitable impact on the marketing mix. Here is a breakdown of those effects.
Product
Thanks to e-commerce, customers now can access a much more extensive range of products and services than any brick-and-mortar store can offer. In addition, most products are digital, such as albums, e-books, or software. This means that after the payment, the products can immediately reach the customers who can start consuming them immediately. A wider range of products and services also increases sales because customers don't have to queue or get stuck in traffic on their way to the store. That's why convenience remains the greatest quality of e-commerce so far.
Reach
Every day, more and more businesses are setting up their stores online, trying to reach wider audiences and reaping the benefits of e-commerce and digital marketing along the way. Customers interested in your products can enjoy them no matter where they live. They're no longer tied to store locations. In the past, with traditional marketing, you would spend significant amounts of money hoping for a satisfactory ROI. Today, with SEO by your side, there's no need to make huge investments, financially speaking. All you need is knowledge, patience, and time to set all components right. As a result, you'll expand your reach and customer base.
Price
E-commerce requires businesses to set up competitive prices for their products or services. Customers are becoming more tech-savvy every day. Before every purchase, they go online and compare prices to find the most suitable brand for their budget. Apart from prices, they compare products to find the best value for money. Because the customer can choose from a wide variety of vendors, products, and services, they can often stumble upon discounts or sales. For some customers, this makes a considerable saving. On the other hand, businesses increase their sales and profits. More importantly, their sales numbers can rise round the clock because customers can place orders any time, anywhere.
Promotion
The most prominent effect of e-commerce on marketing can be felt in promotional activities. Flash sales or various types of promotional offers are easy to carry out through the website. Marketing products and services in e-commerce are more direct and persuasive than in any other form of commerce. One-way marketing has replaced more efficient two-way interaction with consumers through chatbots on websites or social media. Customers are free to comment, react, browse, compare, and question products and services in terms of their price or quality. Through this ongoing communication, vendors have the ultimate opportunity to understand their customers' needs. Consequently, they can adopt a personalized approach when it comes to marketing and product design.
Place
Selling products online has many advantages both for customers and vendors. For example, the delivery costs for some digital products result in substantial savings for sellers. On the other hand, such products are ready to be used immediately. Then, the order-making process is more efficient. Taking orders from customers electronically takes a few minutes and cuts down expenses significantly. This leaves plenty of time for businesses to focus on marketing and sales. Lastly, e-commerce marketing emphasizes customers. Businesses work hard on establishing long-lasting bonds with them because it's the best formula for maximization in the long run.
Conclusion
Day in and day out, technology gets more refined, and new ways for commerce become available to Internet users. For example, e-commerce has found its way into people's lives through convenient shopping and easy delivery. Along the way, it continues to affect the marketing mix in multiple ways. Being aware of its effects allows businesses to implement effective marketing strategies and take advantage of various markets.
Also read: Inbound Marketing and Its Importance for Your Business
Image source: Shutterstock.com