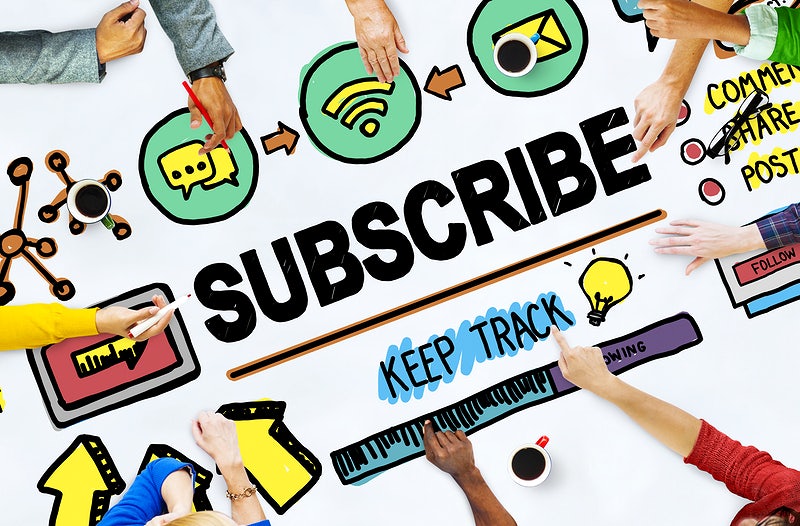 Generally, creating a landing page takes hours. However, marketers usually make a mistake by spending a few minutes creating a call-to-action (CTA). Since every segment of the landing page impacts the conversion rate, they should treat equally important as the landing page itself. If the CTA is sloppy or inappropriate, conversion takes longer than usual and may not bring the desired results. Actually, CTAs consist of many factors that contribute to their conversion ability. This article will teach you how to create and optimize a CTA that easily converts.
Copy
Most marketers use common phrases such as "Sign up", "Subscribe", "Click here", or "Buy now". Although they do the job, when you think about them, they aren't fully optimized as CTAs should be. CTAs are defined as calls-to-action, but they should also be thought of as calls-to-value. You convince them to take action with visuals and their context so users can make an informed decision. To create an optimized CTA, you can use the first-person language. It can give your conversion rate a much-needed boost. During the implementation of these tips, you should keep in mind the conversion funnel and its stages. Adjust the CTAs to the stage of the conversion funnel your audience is currently in.
Location
Another mistake marketers make is misplacing the CTA on the landing page. When it's misplaced, then users might not be able to find it, or it can result in fewer conversions. The rule of thumb when it comes to the location of the CTA is to make it as noticeable as possible. This doesn't mean it should be huge because even big visuals can lose their purpose if in the wrong place. Some marketers place it at the top of the landing page for users to see before they start scrolling down. Others include it in the conclusion of the presented content. Depending on the content and the page, it's possible to place multiple CTAs. If you decide to do the same, then make sure you have a primary CTA.
Design
The last element of your CTA concerns its design. The conversion potential of your page largely depends on your CTA's visual representation. For example, colours should not only appeal to your users and their emotions but also complement the rest of the page. Put simply, it should pop out and align with other colours on the page. Then, it should be a perfect size — not too big to occupy too much space but not too small to go unnoticed. Besides, most mobile landing pages have their own specific standards regarding size.
Personalization
When optimizing CTAs, you should always keep your audience and their preferences in mind. The best way to increase conversion rates is to use personalized CTAs. Take a look at some of your most successful buttons and determine what's the secret ingredient that makes your audience the most responsive. Then apply this knowledge and create an appropriate button that will attract the users' attention.
All in all, CTAs require more than a few minutes to be created. How much time and thought you put into their creations affects their optimization and the ability to convert. Paying attention to its copy, location, design, and remembering to add a touch of personalization should yield much-desired results.
You may also like: How to Create a Conversion Funnel That Totally Pays Off
Image source: Rawpixel.com