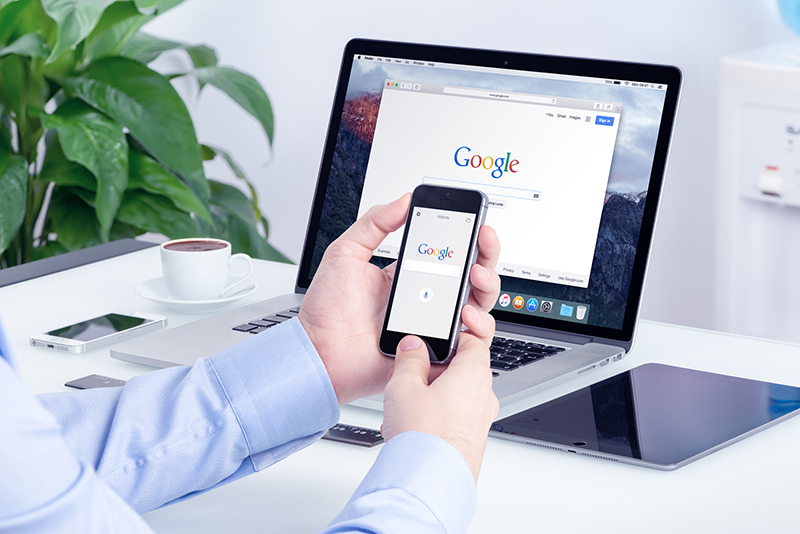 A few years ago, SEO was all about finding relevant keywords and building strategies around them. Today, it includes other aspects, such as search intent. Most plainly defined, it's the reason why user searches the web. You can create outstanding content, but if it doesn't answer users' queries, search engines won't rank you. The more you know about search intent and its various types, the better your rankings will be. You'll be able to include specific keywords in your content marketing strategies and satisfy users' and search engine demands. In this article, you'll learn about different types of search intent.
Navigational Intent
Users who want to navigate to a specific web page use a navigational query. This type of intent suggests that the user already knows the business, brand, product, or service they want to find. Because of this, most of these queries are branded. Adidas superstar shoes, Starbucks coffee, and Costco catalogue are some examples of these queries. However, the queries can also contain some elements of commercial and informational search intent. For this reason, marketers advise looking at the greater picture and not optimizing solely for navigational queries. If you do, your click-through rate might be lower than you expect.
Commercial Intent
Before making a purchase, most buyers like to investigate brands. They read reviews online or ask their friends and family for recommendations. The queries they use during the investigation contain commercial keywords. These queries are close to informational and transactional search intent types. It's because users are looking for information that may result in them taking a certain action. For example, keywords MailChimp alternatives, best office plants, and iPhone vs Samsung Galaxy fall under the commercial category. As you can notice, these keywords contain specific products and categories. Unfortunately, most reviews come from third-party pages, so ranking for relevant keywords is difficult. To help users discover your brand, you can provide tutorials, reviews, or guides as valuable content.
Transactional Intent
Unlike previous search intent types, users resort to transactional ones when they want to take a specific action. You usually want them to take that action as a marketer or business owner, such as purchasing. However, you may also want them to sign up for a newsletter or download a free e-book. Whatever your goal is, transactional search intent can help you achieve it. These keywords also contain call-to-actions. Some examples of such keywords include Netflix free trial, online aptitude test, and free SEO course. Since this search intent type is valuable for any marketing strategy, you should choose keywords carefully. Only the right ones, in combination with CTAs will help you convert customers.
Informational Intent
What hides behind information search intent is a desire for a specific piece of information. Users want to gain knowledge about a specific subject by using these queries. The subject can be anything. For example, they can look for information about a brand, its products, or its services. It can also be something more general, such as gardening. The best way to satisfy their thirst for knowledge is to share how-to guides, recipes, and tips and tricks with them. That's why blogging and relevant content are crucial. Unlike previous keywords, these are typically long-tail questions. For example, how to play chess, what is SEO, or the recipe for eggs Benedict. Although these queries don't result in conversion, they're still important for business growth.
Conclusion
As far as SEO is concerned, marketers are past the point of bidding for specific keywords. Now, it's important to look beyond them and discover what truly is the user's search intent. With knowledge about its types, you can generate more appropriate content than ever. That will help you achieve greater marketing goals.
Also read: 4 Reasons Why SEO Never Ends
Image source: Depositphotos.com