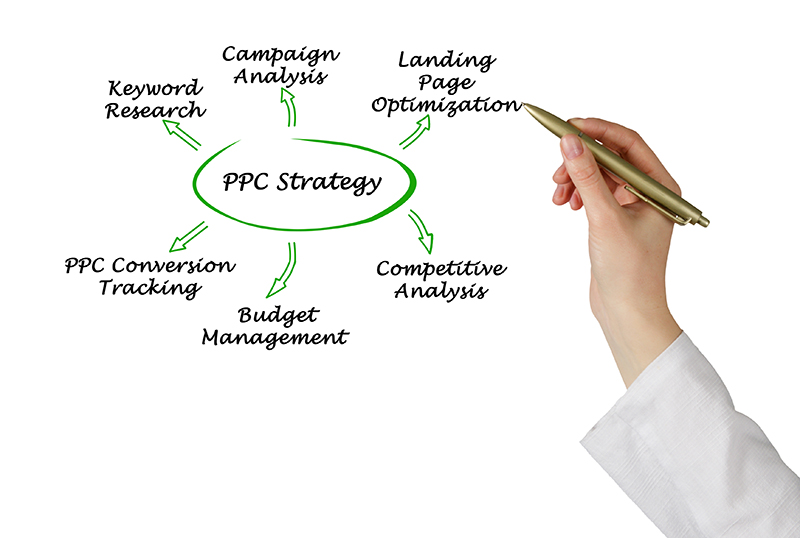 At the end of the last year, most marketers thought this year was going to be quite a challenge. Thanks to the worldwide COVID-19 pandemic, it surely has been. However, 2021 will present them with the biggest challenges yet. Consequences of the pandemic and economic and political upheaval will affect digital marketing as well. With 2021 just around the corner, some trends related to pay-per-click marketing have just started to emerge. Here are six PPC trends to watch out for in the year to come.
Mobile User Experience
It goes without saying that every brand wants to maximize its marketing opportunities. Still, some are struggling with the most important basics. For example, they haven't optimized their website to provide a mobile user experience. The newest generation of users spends most of their time on their phones. They are texting, calling, video conferencing, scrolling through their feeds on social media, or checking out brands' websites. That is why it's crucial to give users access to the brand's website across all devices and platforms. As a result, the brand will be able to reach a larger audience and stay in touch with them on multiple devices, instead of just one.
Automation on the Rise
PPC marketers won't be glad to hear that ad platforms are slowly taking over. Although it has been a growing trend for years now, the automation trend will reach the peak of its popularity in 2021. More importantly, some marketers believe this trend will never go away. Instead, it will only gain in importance in the years to come. For these reasons, today's marketers should familiarize themselves with and learn as much as possible about the PPC world because they will certainly need it. In 2020, automation saved energy and time, as well as money spent on PPC efforts. It advances rapidly, so next year marketers can expect to rely on automation when it comes to launching campaigns too.
Audience Comprehension
All these years, marketers had one rather difficult job — to understand their audience the best way possible. Their whole marketing efforts and profit generation depended on it. In 2021, audience comprehension will become more important than ever before. Surveys, questionnaires, feedback, and reviews will become every marketers' nightmare because PPC strategies rely on targeting the right audience. That is why marketers have to know their preferences and habits to target the most suitable group. Because of automation and artificial intelligence, marketers have less control over their ads. Therefore, they have to make an additional effort to make sure the targeted groups see their ads and click on them.
Diversification
Right now, marketers are largely using Google Ads for their PPC campaigns. However, this trend is more likely to change over the next few months. Marketers are ready to explore other search engines and see what they have to offer. While Google Ads continue to attract most marketers, the ones looking to offer the best service possible and launch a successful campaign will have to look beyond this option. By exploring other options, they will assume some control over messaging, costs, and reach. Moreover, through diversification, marketers will be able to provide high-quality service and a one-of-a-kind user experience for their customers.
Advanced Instagram Opportunities
Leading marketing experts advise their colleagues to keep a close on Instagram throughout the next year. It's only a matter of time when this popular social network gives more space to ads and allows users to capitalize on IGTV, Reel, and Stories opportunities and drive organic traffic. Furthermore, Instagram is rapidly becoming the leading platform for social media marketing. It is a great place to target the most diverse audiences and start building a new and loyal customer base. For this reason, marketers should definitely play around with everything Instagram has to offer and experiment with new features as they get added to the platform.
Perfect Ad Messages
When it comes to ad messages, there aren't any particular new trends. What remains important for the upcoming year is the way brands articulate and deliver messages in their ads. There is no room for bad ads anymore. To create the perfect ad, marketers will have to try to understand their customers' needs instead of paying attention to raw data. This way they will take advantage of every opportunity instead of missing it by sending a wrong message. The most important step is to come up with a creative and emotional message that will lead to engaging customers and driving them to make a purchase.
On the whole, as far as PPC marketing trends are concerned, marketers are in for a treat. Apart from the abovementioned trends, they will have to adjust to the post-pandemic world. By the looks of it, they will have to face many challenges in the upcoming months.
You may also like: SEO vs. PPC: Which One Suits Your Business the Most?