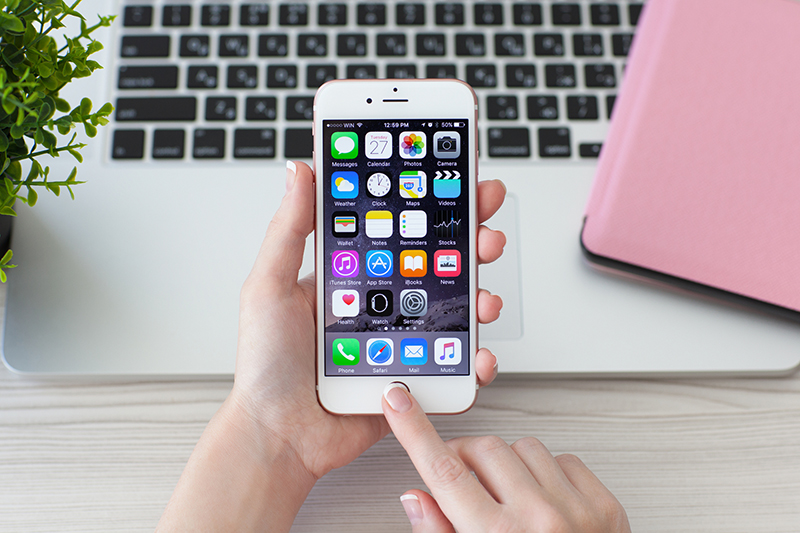 Statistics show more than 6 billion people worldwide use smartphones and mobile devices. Mobile devices aren't just a part of our society but also a part of the digital marketing sphere. Google recognized its importance and launched mobile-first indexing to encourage building mobile-friendly sites. Not optimizing your website for different devices and screens costs your business plenty of growth opportunities. Also, to build a strong online presence, you must implement a mobile optimization strategy. The strategy ensures your website complies with the user's device and screen resolution for the ultimate user experience. Take a look at best mobile optimization practices.
Responsive Design
There are many possible solutions for carrying out a proper content transition. However, one solution is considered to be an ideal one. Responsive design relies on CSS3 media queries to adapt website design to screen resolutions. This approach considers screen resolution, width, and orientation so users can enjoy the same content across various devices. The most significant benefit of this approach is the prevention of duplicate content problems. Apart from this, you can also be sure your mobile implementation follows the latest technology advancements.
Local SEO
Today, most businesses have tight connections with local communities. You can use it to set up mobile content for local SEO. Marketers believe appearing in the search results, and the local map is possible if you play your cards right. This means you should provide localized content to your visitors. If you're running a business in multiple locations, having a landing page for each is vital. Your content and link-building strategies should also cover various aspects. Adding business address and phone, as well as meta description and title tag optimization are some of them.
Browsers and Systems
The easiest way to find weaknesses in your mobile optimization is to check its functionality on various browsers and systems. For this, you need at least two operating systems and browsers. During the testing stages, you'll compare the current site to different systems, browsers, and displays. As a result, you'll get to know the site inside and out. To perform this, you don't need multiple devices. A few effective apps and extensions and a little bit of your time will do.
Page Speed
According to Hubspot, mobile devices produce around half of all global website traffic. All the more reason to optimize accordingly. Aside from connectivity and hardware problems, mobile users experience them with page speed as well. When you conduct a site audit, think about its elements. If the image isn't absolutely necessary, replace it with a code. Having too many graphics can slow down page speed and negatively impact user experience. To increase its speed, you can also minimize redirects and use browser caching.
Design Tips
Mobile users can scroll endlessly on their devices. One might think this would make above the fold approach a thing of the past. But it's useful to have some text content available so users know why they're scrolling this much. In addition, marketers advise a few other practices. For example, avoid using Flash for special effects. It mightn't be available to all users, and HTML5 is equally effective. Also, reduce pop-ups because closing them on mobile devices is hard. Lastly, buttons shouldn't be too big or too small, or they may lead to accidental clicks. Also, they shouldn't stand in the way of the user's finger when they're trying to scroll.
Conclusion
The number of mobile users increases massively every day. That's why it's necessary to continuously work on increasing online presence. There's no better way to do so than to create mobile-friendly websites. Such websites will comply with Google's rules and ensure that users get the best experience on their mobile devices.