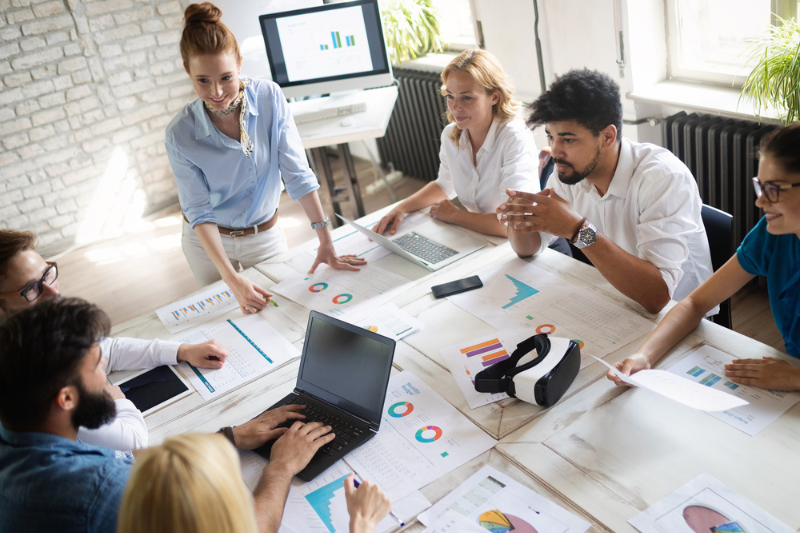 Your business is not just about you or your preference. This is also about your consumers who avail your products and services. That's why it is also worth allowing them to co-create with your brands' new products or share their input on your social media content. Besides, it is also a great way to address their needs, preferences, and other concerns.
Why co-create with your audience?
To engage with your audience. By getting them involved with your plans and new ideas, they'll feel more connected to your business. Making them feel belong will motivate them to represent your brand and share it with their circle as well. 
To increase relevance. It should be your goal to grow your business. You always need to research and study what's trending and look into the good ideas you can add to your list. To be relevant, you have to know your audience's insights and ideas.  
To build trust and loyalty. When you co-create with your audience, you tend to make them ambassadors of your brand. This will allow you to build trust and loyalty from them which will eventually grow through word-of-mouth marketing. 
How to co-create with your audience
1. Plot your goals and scope.
Before you start collaborating with your audience, have your goals and scope plotted first. What do you want to achieve and how will you measure success with co-creation? What are your desired outcomes in this campaign? Having a clear vision about what you like to do will allow you to align your expectations, as well as set healthy boundaries with your co-creators.
2. Understand your audience.
To make the collaboration effective, you have to know and understand your audience. Learn about their buying persona, get to know who they are and what they value, and let them share their experiences. You can ask them through conducting surveys and interviews or have them involved in the research process.
3. Implement a collaborative campaign.
There are several things where you can co-create or collaborate with your audience. One is to ask for their input on the design, development, and testing of your new products. This will help you improve these even before you launch it. Another way is through influencer marketing or UGC.
To co-create with your audience means trusting them with their ideas and knowledge. Aside from you, the business owner, their input also matters. Fostering a co-creative culture will create a safe environment for them where they can fully express themselves and be part of the community you are trying to build around your brand. One key for your business to succeed is to be collaborative. By doing this, you are opening opportunities to learn something new, improve what you already have, and expand the creativity in your business. Aside from producing well-researched products and services, you'll also be able to maintain a dynamic relationship between you and your audience.
You may also like: How to Conduct a Competitive Analysis For Your Brand
Image source: Depositphotos.com