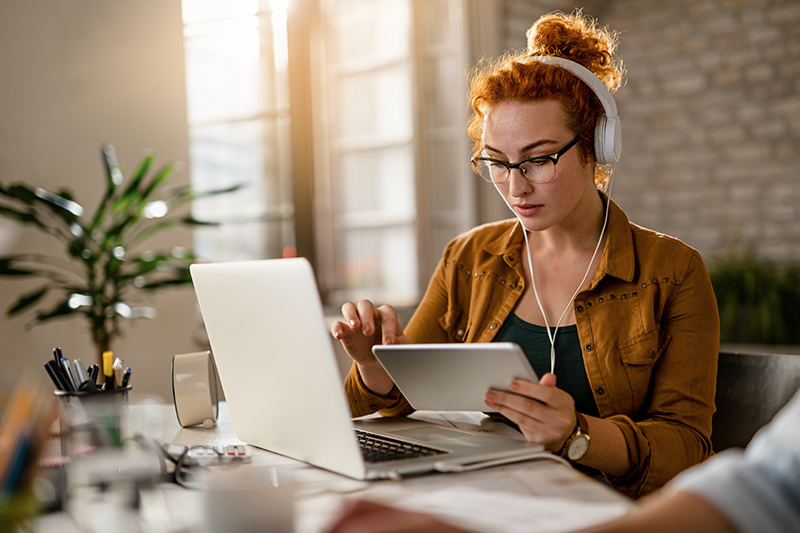 In 2020, there was a significant increase in social media screen time worldwide. People got bored at home and tried to entertain themselves using platforms like Facebook, Instagram, and Tiktok. Most of them have also learned how to create content they can post online – random things they do, their graceful dances, and even the products they use. Now, businesses benefit from consumers who use their products and post positive feedback online.
What is User-Generated Content?
UGC or user-generated content is content made by consumers for a specific brand. It can be in the form of videos, images, and even online reviews. Through UGC, your business can benefit a lot, especially if incorporated into your marketing strategy:
Authenticity. A simple post can persuade a buyer to purchase what you offer and can even be more influential than the content you post for your brand. People often look at the authenticity and quality of a product. That's why they find UGC from real customers effective and influential.
Cost-Effectiveness. You can spend thousands of dollars on social media ads and TV promotions. However, unpaid customers who simply want to share their experience with your product build a better connection with your target market. Sometimes, people post online about the products and services they use and might not speak exclusively about your brand, but they recommend it and can positively impact your business at no cost to you.
Brand Awareness. If you're new to the industry or there are a bunch of competitors around you, chances are, you might not easily leverage the business ladder. However, one UGC from a consumer can increase your brand awareness in a snap. It can elevate your brand's SEO and significantly grow your brand's keyword research organically.
How Do You Make the Most Out of It?
Incorporating UGC in your brand marketing seems to be modern-day word-of-mouth marketing. Encouraging real advocates to post content about your product or service will help people ultimately trust your brand.
1. Start a trend or a challenge.
The app Tiktok has grown through the years because of trends and discoveries. People like to try new things or compete with what other people do. Start creating a trend for your brand online through contests or challenges that your audience can participate in. You can use a trending song, create a hashtag related to your brand, and remind your audience to use it with their content. Instead of waiting for a viral post about your brand, tell them exactly what you're looking for and allow their creativity to show off.
2. Create a rewards program for engaging consumers.
By implementing a reward system, your customers will be more encouraged to share about your business. You can do this by offering discount codes, free tickets, or an exclusive freebie from your brand. Implementing this will increase your content shares and build a better connection with your brand loyalists.
3. Let your team join the fun.
Apart from showing off your product or highlighting the best consumer review, letting your employees participate in creating UGC is a helpful way to show your audience the authenticity of your brand. For example, allow them to show off their moves through trending Tiktok dances or include them by vlogging about what they do on their job. You can also post a short-form video content of your business behind-the-scenes so that your audience can have a sneak peek of your business' production process.
User-generated content has a lot of other benefits for your brand. But remember that these are made for them to share with like-minded individuals, not your business. In addition, it is essential to remember that their attention to our brand is a privilege, and we're not entitled to it. So treat them as people and not as a growth metric. And while you may be tempted to use fake user-generated posts, try to be as authentic as possible by focusing on the community that trusts your brand.
You may also like: How to Boost Your Brand Strategy Through Micro-Content
Image source: Shutterstock.com