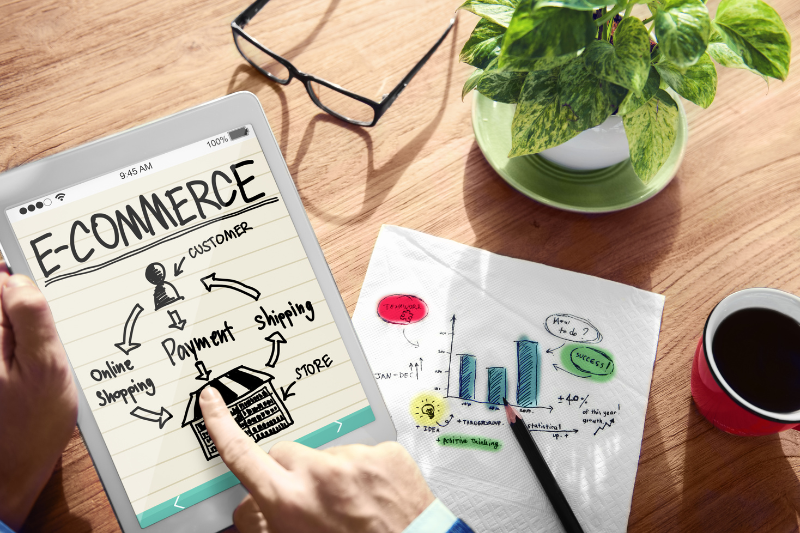 Are you thinking of launching your e-commerce business? No wonder because it's the fastest growing industry in 2022. Owing to the pandemic, consumers have switched to online shopping. Even now, when the restrictions are lifted, and brick-and-mortar stores are open, most of them prefer doing their shopping online. They can shop for almost anything they need — from clothes, and beauty products, to supplements and groceries. Given there are so many e-commerce platforms available, you should find a way to distinguish yourself right from the start. One of the best ways to do so is by avoiding the most common mistakes e-commerce website owners make.
Complex Checkout Process
Ecommerce was in steady growth up until the pandemic when 62% of customers prioritized online shopping more than ever before. According to some surveys, complex and long checkout processes irritate them the most about this favourite pastime. Not being able to complete the transaction in a timely manner ruins their whole shopping experience. Luckily, it takes a few simple changes to improve this process. For example, don't ask the customers for more information than it's absolutely necessary. If possible, allow customers to make a purchase without having to register first. Also, offer them the option to save their contact information for future purchases.
Automatic Subscriptions to Email Newsletter
Another common mistake takes place during the checkout process. The owners of e-commerce websites often make the mistake of syncing their checkouts with email marketing software. As a result, every user who makes the purchase is automatically added to the email newsletter list. This move is only acceptable if the customers check the option for signing up. Otherwise, they might find it sneaky. That's why you should give them a choice to become a member of your mail club if they want to. Also, the email marketing platform might shut down your account if you have high bounce rates. Therefore, be as transparent as possible to your customers.
Copied Content
You need to create original and relevant product-related content to rank organically for specific keywords in the e-commerce industry. This means you definitely shouldn't take the low road and make the mistake of duplicating or copying content. The search engine won't value it nor rank it. Creating valuable product descriptions or any other content pieces takes time and authenticity. For this reason, don't rush the process but put all your effort into adding appropriate keywords and enriching the content with original images. Also, add internal or external links to build authority and a strong linking system for your website. The more unique the descriptions are, the better the rankings will be.
Lack of Security
Most website owners don't understand the importance of security until they experience a data breach or any other attack. Hackers follow technological advancements, so their attacks are becoming more sophisticated and damaging every day. Chances are your store will become a target at some point, and if it's not well secured, then you'll have to deal with devastating consequences. To ensure personal and payment information is always safe, and you must continuously invest in security software and protocols. Apart from installing them, you should also watch out for spam accounts which, if not taken care of in time, can lead to a denial-of-service (DoS) attack.
Bad User Experience
Nothing impacts search engine ranking and conversion rate more than website design. If it isn't intuitive or user-friendly, it can ruin the user experience. You can have a superb design with great products, descriptions, and all the necessary information. But, if the website is hard to navigate, the customers won't be able to find it. Similarly, the lack of payment or shipping options can also influence the quality of the user experience. To determine the condition of your website, test it as a user. Only then will you be able to improve and give customers the quality and treatment they deserve.
Conclusion
Given the rapid growth of the e-commerce industry, more and more people are deciding to try their luck by launching an online store. In this case, too much competition isn't bad because beginners can learn from other professionals' mistakes. If you focus on avoiding these five most common mistakes, your e-commerce website will be on the road to success.
You may also like: How does E-commerce Affect Marketing Mix?
Image source: Shutterstock.com