Nowadays, the term "aesthetic" is becoming popular, especially in the new generation. It primarily focuses on the outer beauty and appearance of something – may it be a home, clothing, or even a product. Small business owners now make sure that their shop is aesthetically pleasing to the eyes of their visitors. For social media marketers, consistency is the key to achieving it.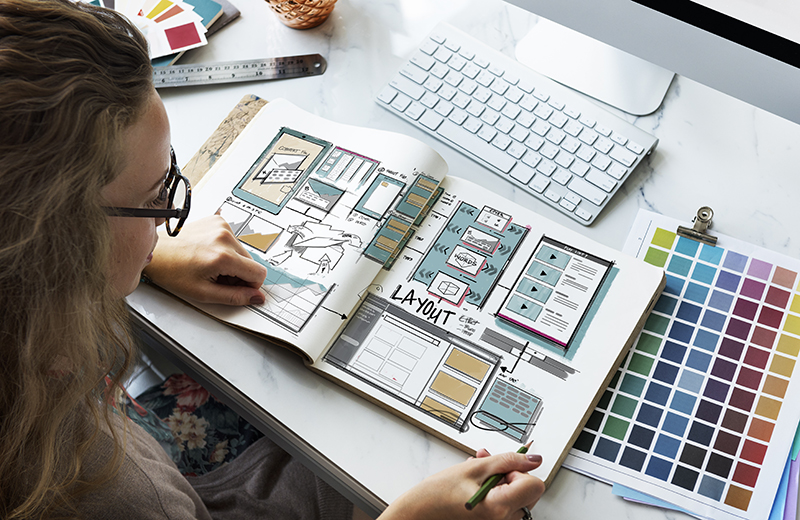 At Reach More Digital Marketing, we aim to bring out the consistency in a brand that will help them stand out among their competitors. Of course, every business could be aesthetic, but the consistent ones will get ahead.
The first and most important part of branding is establishing your brand assets. It defines what your business is all about and the type of personality it has. They are called assets, which will help your business be recognisable to your target market.
Primary Logo
This will be the most important asset for your business and will serve as its main representation. A primary logo is often the most detailed variation and may include your full business name and other details such as your business tagline, location, and website.
Secondary Logo
The secondary logo is just a simplified version of the primary logo. It is often created as a variation to be used online or for labels that require small sizes.
Icon Logo
An icon logo represents your brand in the form of an element. It often doesn't use any text for its designs but still features what your brand is all about. It can be an extension of your primary logo and can also be used for small formats.
Colour Palette
Your colour palette is the one that sets the tone of your brand. It is often based on the personality that you want your business to convey. A colour palette will also help you provide a consistent look that your audience will remember, so it plays a fundamental role in creating your elements. It is a crucial part of branding as it is proven that 90% of an audience's impression is based on colours alone.
Tagline
Adding a catchy slogan to your other brand assets can make your business recognisable to your audience. To create a memorable tagline, incorporate your story into it but make it short and simple. If you clearly communicate your tagline, it will describe what your business is about and also help you remember the mission and vision of your brand.
Creating a brand board can make your business shine among your competitors. It will allow you to provide consistency, especially in implementing your marketing campaigns both offline and through social media. Partnering up with experts who know how to turn your brand assets into conversions will be worth it whether you are just starting your business or want to do rebranding. Lastly, make sure that all of these assets are something that states your "why". This will allow you to connect to the right target audience and bring customer loyalty to your brand.
You may also like: How To Execute a Successful Rebrand on Social Media
Image source: Shutterstock.com