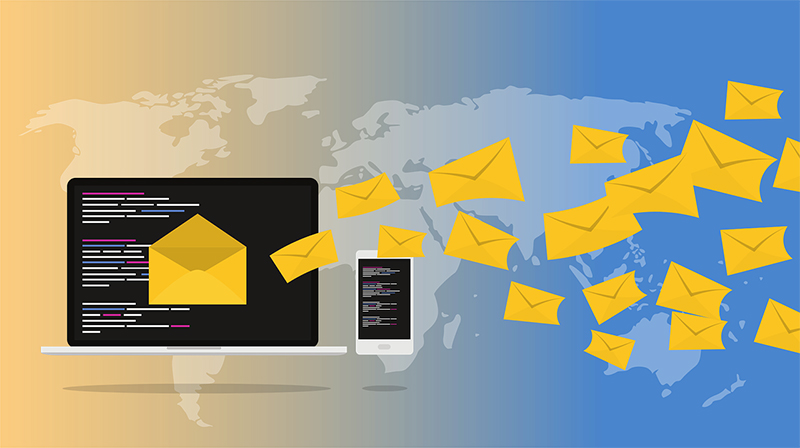 In a digital world where artificial intelligence, reels, and chatbots are the talk of the town, email seems to be a thing of the past. Still, marketers shouldn't write off emails just yet. This form of marketing is still one of the best ways to build and promote any business. Now you may ask, why? Despite all kinds of social media networks, people like to use emails in their day-to-day life. However, rarely any marketer knows how to do email marketing the right way. Here is a breakdown of email marketing for beginners, so you can launch a successful campaign and maximize the results.
Build a Base
Before you start with an email marketing campaign, you first have to build a customer base. This means you should collect email addresses or build a list so that you can send emails properly. The easiest way to invite users to subscribe is by creating a form or a banner for them to fill out and become your subscribers.
If the process of building a base is going slow, you can think of incentivizing your users. For instance, some companies organize giveaways, while others keep it simple by sending product updates or newsletters. Since there is no golden rule for collecting email addresses, you should find out what works best for your business on your own. Think about what your business has to offer to users. You can organize giveaways or contests or offer an ebook or something else easy to download. Whatever you decide to do, make sure it is engaging and original, and your effort will bring you the results desired.
Offer Engaging Content
The main characteristic of email marketing has to do with expectations. Like in any other marketing strategy, users have certain expectations. For example, if you promise two emails per week and fail to deliver, then some users are bound to feel annoyed. The same goes for the quality of its content.
What can help in an email marketing campaign is setting the expectations. The first email you send should be an introductory one to introduce your business and tell users what they can expect as subscribers. Then you can start working hard to match their expectations. It is important not to lose sight of a bigger picture here. Email marketing isn't there only to connect with customers but also to sell products or services and generate profit.
Every once in a while, make a pitch to your subscribers and be consistent in your email marketing efforts. That way, you won't disappoint your subscribers and set your business to failure.
Use Analytics 
Analytics can help you take your email marketing campaign to the next level. As far as analytics are concerned, you should pay attention to unsubscribes, open rate, and click-through rate. If you aren't familiar with such terms, let us break them down for you.
Click-through rate or CTR is easy to understand. This rate shows how many users clicked on a provided link in an email you sent. If this rate is low, your message might not have been delivered the right way. In this case, you should find another, more efficient way to deliver your message.
While click-through rate shows how many users clicked on the link, open rate shows how many users opened your email in the first place. If users open then quickly, then they have a strong relationship with your business.
In the end, unsubscribe shows the number of users who unsubscribed from your email list. Ensure the number of unsubscribers isn't higher than the open rate because you would have to make serious changes to your strategy.
Rely on Segmentation
Segmentation and email marketing are closely connected. If you segment your emails, that means you are grouping your emails according to target groups. As a result, you can have various groups segmented based on preferences, demographics, audiences, or newsletter subscribers.
When you segment your email list, you make the communication and pitching easier and more effective. You can also use segmentation to personalize pitches or test new content or titles and then use only those that resonate the most. This will help you stand out, which is the ultimate goal of any marketing strategy.
In the end, email marketing is the way to go if you are looking to increase profit, raise brand awareness, or stand out. However, for this strategy to work out, you have to know how to do it right. With our guide, starting a successful email marketing campaign should be a piece of cake for you.
You may also like: Inbound Marketing Strategies to Master Throughout 2021
Image source: Pixabay.com