Tell a story. That's what most people say when creating content for business. Storytelling provides a human connection to make audiences feel engaged, thus persuading them to purchase the product or service you are offering. In addition, it often triggers emotion, allowing your consumers to remember you and help you stand out among your competitors. It has been an effective way to connect with your target market and build their trust. But you have to execute it properly for it to be successful.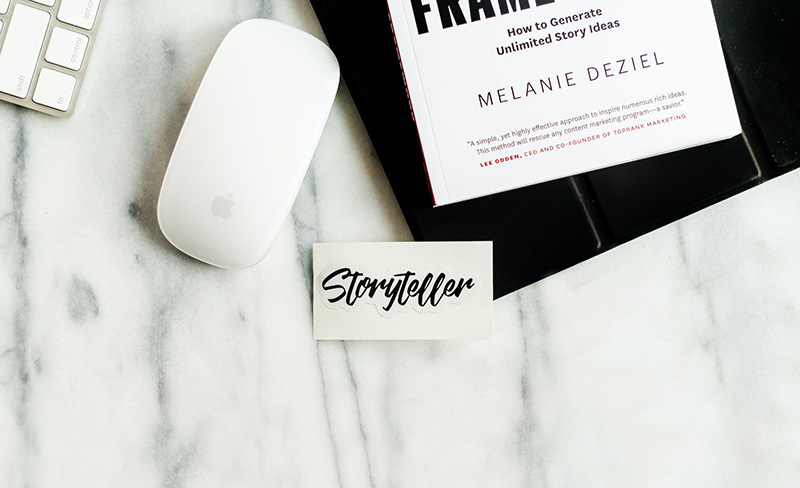 Maintain an emotional connection to your audience.
You don't just tell a story because that is what's trending. You tell a story because you want to connect with your audience. Consumers are smart enough to know if you're not authentic. Also, remember that this is not about you. Your audience needs to relate to the story you are sharing. Brands like Nike have mastered the art of storytelling even before the rise of technology. Every year, they do a roundup of stories and even involve other people in it. They are passionate about giving others the voice to express and share their stories as well.
Make your story aligned with your brand theme
You don't tell a story just for the sake of storytelling. You must make sure it aligns with your brand theme. If you aren't sure yet, you may create a customer persona to better understand your audience and base your story on it. If you're selling shoes and sportswear, share the stories of athletes. It is also worth telling them about your goal and advocacy. Tell people about your cruelty-free campaign if you're into cosmetics but are against animal testing. These stories not only persuade people to buy your product but also raise awareness of your advocacy, which could inspire others.
Keep it organized
If you already have enough details for your story, you may now create a draft of it and revise it until you can convey the message you want to share. You may also ask for help from skilled writers if you want to save time and energy in creating it. Ensure that it is aligned with your brand's voice and tone.
You may start with a little introduction and something that will make them get hooked on your story. Then, add a problem and a solution to it. It is also important to create a call-to-action to convince your audience of what they'll do next. Remember these five things as you work on your story to ensure it is organized and well-drafted.
Storytelling for your brand shouldn't be complicated. You do not have to include too many details on it as this may bore your audience and make them lose interest. Maintain authenticity and know what your consumers value the most. Storytelling has a different approach compared to direct advertising so make it as entertaining as possible. Lastly, make your story universal, especially if you are planning to reach a wider audience in the future. 
You may also like: Brand Assets You Need for Your Business
Image source: Unsplash.com