In the social media realm where people can freely express their opinions and perspective about anything, have you ever wondered how your audience thinks about your brand, not to mention how they feel about the products and services you are marketing online? If you plan to sustain your online business and marketing campaign, your answer should be yes.
In this case, social media sentiments come in – the perception and attitude of your audience towards your brand on social media. You'll either receive a positive or negative comment about your brand. You may also get a hot or cold treatment from your audience depending on how you say who you are and how you market your products and services to them.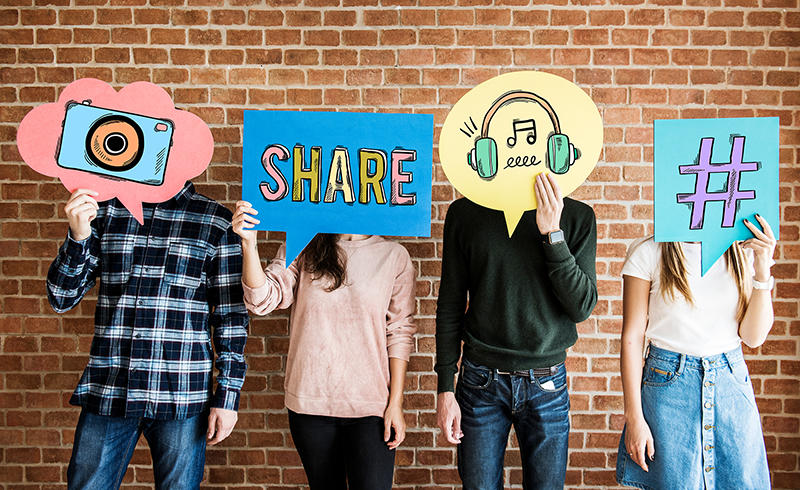 Kudos, praises, and compliments are examples of positive sentiments while complaints and bad-mouthing are the negative ones. The good thing is that you do not need to go through every comment, mention, and hashtag to label each one and measure the social media sentiments of your brand because that would be awfully time-consuming.
There are various social media listening tools, both free and paid, that can convert those emotions and opinions around your brand into numbers – some can even provide you with graphics and reports for you to easily analyze and interpret. But before you get those tools, it is important to know how social sentiments can make or break your social media campaigns.
Social Media Branding
Apart from knowing the do's and don'ts about search engines and social media, branding your business requires learning about perception management. You have to identify how you want your business to be perceived. Social media sentiments can help you know if the message you wish to send is understood by your target audience or potential customers.
You will know if your newly optimized profile has an appeal to your audience by checking the comments and reactions they have towards your post. It may tell you how the audience feels about your logo, your cover photo, the tone in your posts, and most importantly if they recognize you as a reputable brand in the industry you have chosen.
Sensitivity and Relevance
Monitoring social sentiments will also let you know if your brand is still relevant. People may talk about you or recommend your products or services to people if they find you relevant to their needs and preferences, as well as the current trends in the industry.
On the other hand, some may also criticize your brand and your content if they find it insensitive to the current social or economic events. Social listening can be a compass to guide you if you need to tweak how you communicate with your audience or update the content on your social media page.
Customer Service and Crisis Management
Most businesses give priority to providing customer support to their clients. Good customer service is one of the reasons why people stay loyal to a brand. How would you retain them or allow repeat business transactions if you are not willing to listen to their interactions and opinions about your brand? Monitoring social media sentiments can give you a heads up about any new issues being addressed, as well as provide answers to your customers accordingly. A simple response or acknowledgement to your customers' concerns is a great gesture to influence how they think about your company culture.
Responding to customers' sentiments in a timely manner also avoids bigger problems. It's great if you have a prepared crisis response plan but avoiding a crisis is still better than damage control. Monitoring social sentiment can help you address problems or issues as early as possible before the spread of more negative sentiments about your brand on social media. 
You may also like: What 2021 Holds in Store for Social Media Marketing?