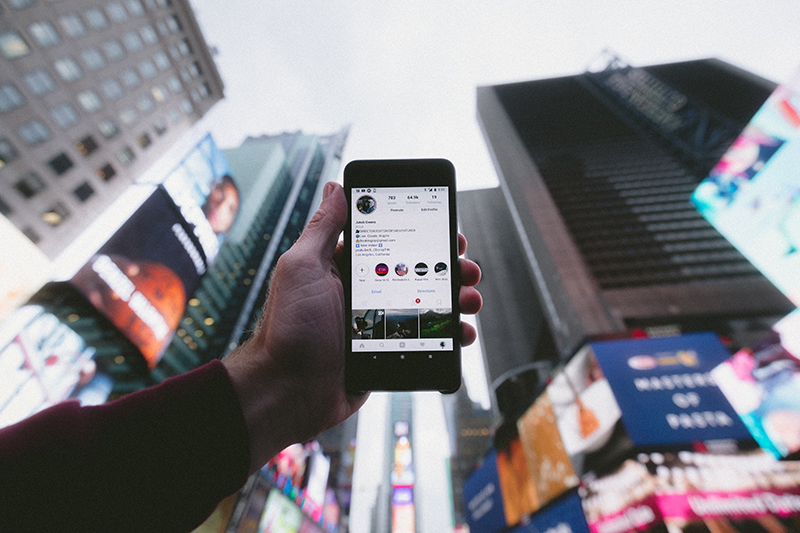 In the second half of the year 2020, Facebook's messenger app merged with Instagram chat. This may have made you think of creating an account for Instagram. Your business may want to expand your audience and engagement but has no idea whether to explore Instagram marketing or not.
Truth is, you may find a lot of benefits when you put your business on Instagram. While it may seem like venturing again on something from scratch since you have to start growing your followers from another social media platform, learning how to grow your brand on Instagram should challenge you and give you another level of excitement especially if you've been in business for more than a year already. And if you feel busy doing it, experts like Reach More Digital Marketing Agency offers social media services in Hertfordshire that can help you market your business on various social media platforms.
If you're still not convinced, here are a few more reasons why your business should be on Instagram:
1. There is power in visual content
The majority of posts on social media with high engagement include a photo or a short video. Instagram allows you to be creative with visuals and design photo trending ideas that are eye-catching. You can make a photo collage, play with artistic filters, or even create your brand theme. With Instagram's built-in photo editing features, you can make visual content with few tweaks and immediately share it with your followers.
2. You can find new potential customers
Even while Facebook is ranked #1 on the most popular social media websites in 2020, not everyone is using this platform. Some of your potential customers are enjoying the features of Instagram alone. Growing your business on Instagram could open an opportunity of generating sales and increasing brand awareness to your target market who are Instagram users.
3. Most influencers have an Instagram account
If you are planning to have an ambassador for your business soon, Instagram is a great platform to connect with influencers online. Even small businesses benefit from celebrities who endorse their products with a single post or Instagram story. Followers of these well-known individuals will eventually find your brand which could also be another potential customer in the future.
4. It can increase your visibility through hashtags
Aside from Instagram advertisements, you can reach a wider audience on this platform through the use of hashtags. When you know how to properly use a hashtag, it could go a long way in reaching your target market without spending a penny. This symbol can be used to make your brand easier to find or when you want to make a trend on Instagram, as well as on Facebook and Twitter.
5. You can easily switch to a business account
If you have an inactive personal account on Instagram and want to explore your business on it, switching to a business profile can be easily done with just a few steps. There are helpful tools and functionalities that an Instagram business account can do. It could help you analyze the posts with the highest engagements, view insights on viewers who found your content through hashtags, and even boost a certain post.
At first, it may seem that Instagram is only for young people who love to share their travel adventures and new OOTDs. However, this social media platform has gone a long way in making it convenient even for business-minded people like you. Just like how Facebook and Instagram gradually merge, you can use these social media websites to network with people whom you can work with in the future, apart from generating sales and increasing engagement to your audience.
You may also like: 7 Tips to Boost Nonprofit Organization's Social Media Presence
Image Source: Unsplash.com