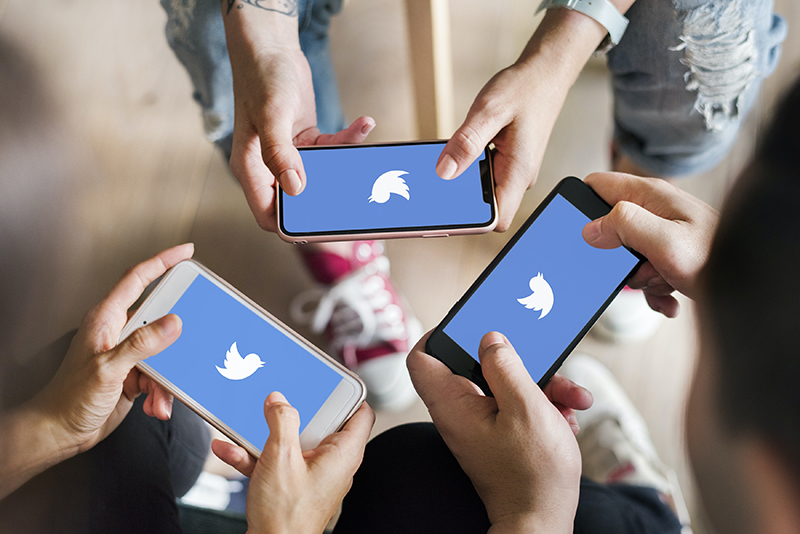 Is your brand growing as fast as you want it to? If the answer is no, chances are it doesn't have an active Twitter account. Twitter is one of those social networks with massive and diverse audiences. This is why it is a perfect network for social media marketing. Tweets likes and retweets also help boost your brand's rankings in the search engine results. The greater the user engagement, the higher the ranking. For this reason, you should take advantage of Twitter, exposing the brand to larger audiences and build the brand in no time. Continue reading to find out how Twitter can help you build your brand.
Keywords 
In most cases, marketers optimize the brand's website for particular keywords they want to rank for in search results. You can do the same with your brand's Twitter account. A great starting point is your bio section. This is the place where you can add targeted keywords and let Google link relevant ones with your profile. More importantly, you can use the same keywords for your tweets or any media you share.
When users start searching for these keywords, your account will pop up in the search results, so users can become familiar with your brand. This way your account will become more visible which also enhances your SEO. Besides, even if a user gets a keyword wrong, results will show a long list with different variations of that keyword, so you don't have to worry about misspells and slang.
Hashtags 
Using relevant hashtags will also increase your brand's online visibility and exposure. You can use hashtags in several different ways. For example, you can follow trends on Twitter and use those hashtags that are trending the most. However, before you decide to use any hashtag, you should first research its meaning to avoid any misunderstandings. Similarly, you can use create something that is known as a branded tag. Users can use this particular tag whenever they want to mention your brand on social media. In no time will the hashtag become associated with your business. Additionally, you can follow influencers or use tools to see which hashtags they are using.
Giveaways 
The most effective way for boosting your brand through Twitter is by organizing giveaways. To participate in the giveaway, users have to retweet the brand's tweet or tag their friends in the comments. The tweet can contain the link to the brand's website or the latest blog post. By asking users to retweet it, you will be improving their rankings in the search results.
Moreover, you can include a branded hashtag in the tweet for it to gain significant exposure. For an engaging giveaway, you have to remember to offer a prize to the winner and announce the date and time when you will be announcing the winner of the giveaway. As a result, the brand will rank higher thanks to all the likes, comments, and retweets.
Interaction 
Brands and marketers use social media for easier, more effective, and far-reaching marketing of products and services. However, as much as interaction with followers seems apparent, most marketers fail to take advantage of this unique opportunity to grow their business. All the more so, when users post over 300,000 tweets which makes it easy for your brand's tweets to become invisible. For this reason, you should interact as much as possible with your followers and attract potential ones.
The easiest way to communicate with them is by creating personalized and unique replies. This will increase user engagement and boost rankings. Therefore, encourage users to ask questions, participate in discussions, tag and mention other users, and retweet. Also, approach some influencers from your industry and ask them to retweet or like your brand's tweets or mention it on their account.
Multimedia 
Digital marketing experts suggest tweets containing multimedia attract more clicks than those without. What do more clicks mean for your brand? They mean higher rankings and greater online visibility. Still, this doesn't mean you can post any picture or video. Whatever multimedia you share, it has to be high-quality and relevant. Otherwise, users won't engage as you expect them to.
As far as videos are concerned, you can create short videos or snippets to market the brand's products and services. Users enjoy watching videos as they capture their attention easily and inspire them to react by liking or retweeting for their followers to see.
On the whole, search engines and social media go hand in hand. The more visible online your brand is, the higher it ranks in search engine results. That is why, use Twitter the right way, grab user's attention, engage with your followers, and build your brand in no time. 
You may also like: Why Your Business Should be on Instagram
Image Source: Rawpixel.com