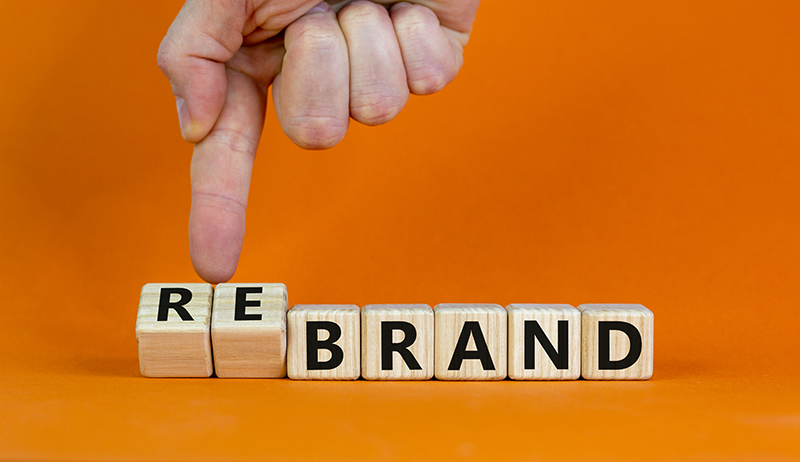 As you go through your business journey, you may have considered changing something about your brand. For example, maybe you got tired of your logo's appearance or wanted to change your colour palette from neutral to brighter ones. Likewise, businesses, whether it has been running for decades or just started a year ago, may have considered the need to rebrand.
Why do businesses rebrand their businesses?
There are a couple of reasons why companies consider rebranding. For some, they do rebranding to attract more audiences and make it more appealing to their target market. It's like creating a brand new identity for your business. Some do this when they want to entirely change their market, as well as their business goals. Others find the need to rebrand to make their business look more modern and up to date.
Rebranding is a good opportunity to improve your business and its image. However, it's more complicated than merely changing your logo and colour palette. Aside from making sure that it is better than it was before, you also need to update the social media platforms you are using and may need the help of experts like Reach More Digital Marketing for you to provide smooth execution for it.
Here are some things you need to do to execute a successful rebrand on social media:
Finalize recreating your brand identity
When rebranding, it will look like you are starting from scratch. Although, in creating a new brand identity, you could somehow come up with the same personality as your old brand. Before letting your audience know that you are rebranding, make sure to finalize recreating everything needed for your brand.
Update your social media assets
Once you are confident with your new brand, you may now update all your social media assets. That includes your username, display names, URLs, as well as your profile and cover photos. Do not forget to change your bio and descriptions if necessary.
Prepare an FAQ
As people who support your brand, it is also important to make them feel involved in your brand transition. Let them know why you are rebranding, what your new goals are, and what things to look forward to. Search for the frequently asked questions for rebranding and prepare them ahead of time.
Promote your new brand
This is one of the most important parts of rebranding, especially if one of your goals is to expand your target reach. Have a few ready-made posts before launching your new brand so you can arrange your content calendar. Take it as a new brand and add frequency to your posts.
Should you delete your old content?
Deleting everything on your social media platform will feel like starting your new brand with a clean slate. However, you should decide carefully whether it is beneficial to your brand exposure. If you don't want to risk clearing your old social media posts, filter out those you think are unnecessary and keep those content that could support your new brand. With proper planning, you can introduce and promote your new brand with ease and less hassle.
Also read: 5 Ways to Successfully and Efficiently Rebrand Your Business
Image source: Shutterstock.com