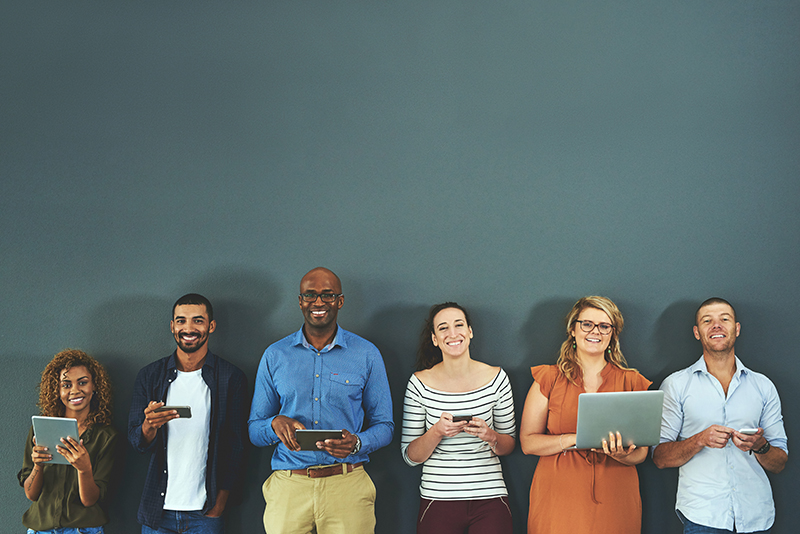 If you've been on social media for long, you know how powerful a community is. You may also have joined a few groups which you found interesting. For businesses, especially those who offer services, building a community on social platforms is everything. Most of the time, it can attract new followers, which can soon be your potential customers.
Social media groups are different from business pages. Inside a community, you are expected to interact and respond to questions, approve posts, and observe the footprints of the members. It is more time-consuming and crucial that's why most online communities have more than one manager or moderator.
To build an active community online, here are some tips you can implement.
Help your community members evolve
In a community, it's a "we" not "me". Your group shouldn't be all about you or your brand. And while it is a good opportunity to promote, your main goal should be to help others evolve. Are you in the skincare industry? Make them feel more confident about themselves by giving tips instead of directly recommending them to use your skin care products.
Share resources and ideas
Think of what you can share with the members. It may be from your own experiences, learnings, or resources that other people have. Yes, it's okay to share with others, too. If, for example, you are in the arts and crafts industry, you can tell them the tools and equipment you are using and where you bought them. In building an active community, it's important to not gatekeep valuable resources to them.
Don't try to be everything
You may encounter posts or questions about something you know nothing about. Owning an arts and crafts business doesn't mean you know every crafting equipment or machine. As a business owner, you are continually growing about it, so avoid making people feel that you know everything. Allow others to share their expertise, and for sure, you'll be learning new things from them, too.
Break stereotypes
Remember that your followers are human beings, and so it is important to break stereotypes and discrimination in the group. This will allow them to freely share their experiences and be a part of their real selves. It will also encourage others, especially those who are shy or hesitant, to break their walls and connect with the community.
It is necessary to make a set of questions for people who want to join the community. While you will want it to grow, you may also want to keep it a safe space for everyone. If other members see the group being bombarded with spam comments, most of them might become inactive or leave the group. Nothing can be completely safe online, but there are ways you can keep the worst from coming.
To maintain a safe space in the community, practice understanding toxic behaviours, respond to threats, and prioritize regular group moderation. If you don't have enough time, you can always ask an active group member or expert community manager who can help you keep an active and safe community for everyone. 
You may also like: Top Duties of a Social Media Manager
Image source: stock.adobe.com