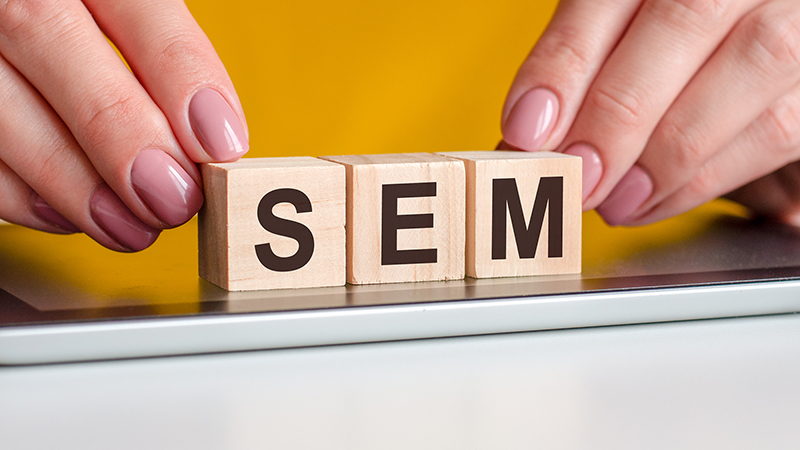 Did you know search engines take up almost 93% of total web traffic? Furthermore, Google accounts make up around 89% of mobile and 78% of desktop search traffic out of all search engines. If you want to take advantage of these numbers, investing in Search Engine Marketing (SEM) is the next step.
SEM is one of many online marketing practices aiming to improve the website's online visibility in the search engine results (SERPs). It's closely connected to Search Engine Optimization (SEO), and digital marketing experts agree on one thing — SEO and SEM complement each other. Meanwhile, SEM broadly refers to Pay-per-click (PPC). Apart from increasing online visibility, the strategy has a few other advantages.
Easy to Control
Most marketers like SEM because of how easy it is to start and manage campaigns. All the more so if you have more than one campaign to monitor simultaneously. Platforms such as Google Ads allow you to control and run multiple search engine campaigns simultaneously. Thanks to its user-friendly options, you can schedule campaigns, analyze comprehensive data, and make changes along the way.
Apart from campaigns, you can set performance objectives and distribute marketing resources. This includes daily and monthly budgets and cost-per-click expenses. This way, you're in total control of your spending, and you can make adjustments when needed. For this reason, SEM is the favourite marketing method for big companies and small businesses alike.
However, to leverage all the platform's options, you must first be familiar with them. Thus, take some time and get to know the chosen platform inside out.
Instant Access to Driven Customers
When creating ads, you can never know for sure whether they'll drive customers to take action or not. Social marketing, for example, shows ads to those users who may be interested in what you have to offer. Meanwhile, you can be sure the created ads target only highly interested customers with SEM. They are already looking for products or services from your niche. Then, when your ad pops out, you're closer to conversion.
Getting your website to rank high organically through SEO takes time. However, most business owners want to see the effects of their strategy immediately. That's why some of them choose to combine both techniques. While waiting for SEO to yield results, in the long run, SEM allows you to reap the benefits right away. Ranking at the top of the page is possible with the right keyword quality score.
Geographic Targeting
If you're running a small business, targeting your audience geographically can help you find the right customers. With SEM, you can create ads in multiple languages and choose a geographic location where they'll show. For example, set a country, region, area, or a particular city in the world to whom residents you want the ad to appear to. As a result, you'll be expanding your reach and targeting only those people who might be genuinely interested in your product range.
Increased Brand Awareness
One of the primary goals of marketers and entrepreneurs is to make their business visible online. If they don't have a website and active social media profiles, they don't exist. Luckily for them, SEM also helps their businesses gain the visibility they need. Google Search Ads allows you to include your brand's name in all its crucial features. Descriptions, extension links, headlines, and display URLs can all feature the name of your brand. Since your ads appear among the first results, it increases its awareness in the digital world.
Negative Keywords
You can also check out the negative keywords option when bidding for specific keywords. Google Ads allows you to choose keywords you don't want associated with your ads or brand. When a user types in any negative keywords on your list, the search engine won't show your ad to them. It's sort of like a filter because your ads end up being shown to the right audience. If you have slightly similar keywords to those you prefer, you can use this option for greater campaign precision.
Summary
On the whole, SEM is one of the most effective strategies for positioning high on Google and similar search engines. While its most significant benefit is excellent online visibility, the strategy also offers many other benefits. Controllable campaigns, growing brand awareness, intent-driven customers, and precise targeting are just some of them. So why not combine it with other marketing techniques for fast results and the best outcome?
You may also like: Role of SEO in Digital Marketing
Image source: Shutterstock.com