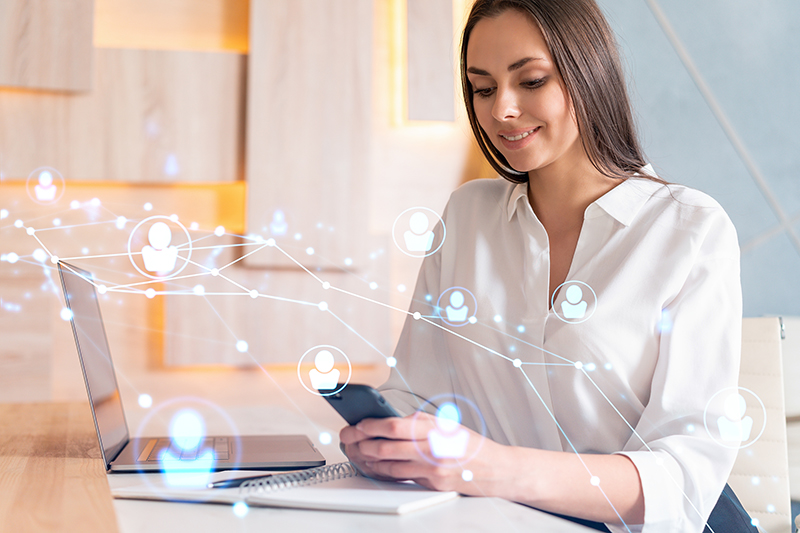 No matter what you do, you can't seem to get the content to your audience. So what else can you do than blame it all on the social media algorithms? It appears as though they're conspiring against you, but they aren't. It's the opposite. Their sole purpose is to provide an authentic and personalised experience for every user. This way, only those users interested in the content you share will see it in the feeds. However, the marketers find algorithms annoying because they're rapidly changing, making it hard for them to keep up. Here is a breakdown of some essential social media algorithms to bring them closer to you.
Definition of Social Media Algorithm
Behind every social media network, there's a set of rules or data. They are the ones who are responsible for what users see on their news feed and platforms in general. Every platform has algorithms of its own. In fact, a platform has different algorithms for every section. For example, stories and feeds on Instagram function on separate algorithms.
The platforms create algorithms for every person who joins the network to provide the best user experience. As a result, no two feeds are ever the same. The algorithms keep track of user behaviour then analyse it in greater depth. Based on the data collected, they make assumptions regarding which content users want to see on their feed.
Sharing Content Cross-Platforms
Most B2B marketers can't keep up with consistent and regular content creation on top of all other marketing responsibilities. That's why repurposing content is one of their favourite techniques. Not only does it allow them to extend their reach but also to rank higher in search engine results this time. However, most social media networks discourage users from sharing the same content on multiple platforms. Last year, Instagram decided to end cross-posting content from TikTok. When it comes to their recommendations, they announced their algorithm would prioritise original Reels created for Instagram only and show them to a much wider audience. This way, fewer people would see the reposted video content from TikTok on Instagram.
Offensive Language
Some believe social media aren't safe, especially for younger users. The truth is user safety is one of their highest priorities since most of them belong to this demographic group. Users like to use the platforms to express their opinion. For this reason, the algorithms are particularly sensitive to inappropriate language. One of their tasks is to scan any content and flag inappropriate or offensive language. The content is usually prevented from being seen by large groups of users or might even be taken down in case serious violations are involved.
News Feed
As you may have noticed, all major social media networks have a news feed section. No matter which platform we're talking about, they all have two metrics in common — time spent using the network and engagement. They serve as the basis for determining which type of content to show to users.
Social media is continuously learning about their users' preferences and the content they like to engage with. The more they learn about you, the more precise they become in recommending content for your news feed. How do they learn about its users? Through the time you spend on the platform. The more you use it and engage, the more insight they gain. It helps them filter out the content and show only relevant pieces on your feed.
Copyrights
You found a piece of content you want to share with your friends or followers. But the content piece will look better in combination with some music or a short video. When you try to post it, you can't because the song or the video clip is copyrighted. The platform's algorithm removes it due to copyright infringement. Social media rarely have copyrighted content as a part of their licensing agreements. To avoid having the post removed, become familiar with the platform's guidelines you want to create a post.
Summary
Social media algorithms go through the content, filtering relevant and valuable posts from the poorly written ones. Their aim isn't to get in your way of reaching the audience. Instead, they are making sure the right content meets the right user. If you keep in mind these basic algorithms next time you create content for your audience, you'll have a better chance of actually reaching them and delivering your message.
You may also like: Top Duties of a Social Media Manager
Image source: Shutterstock.com