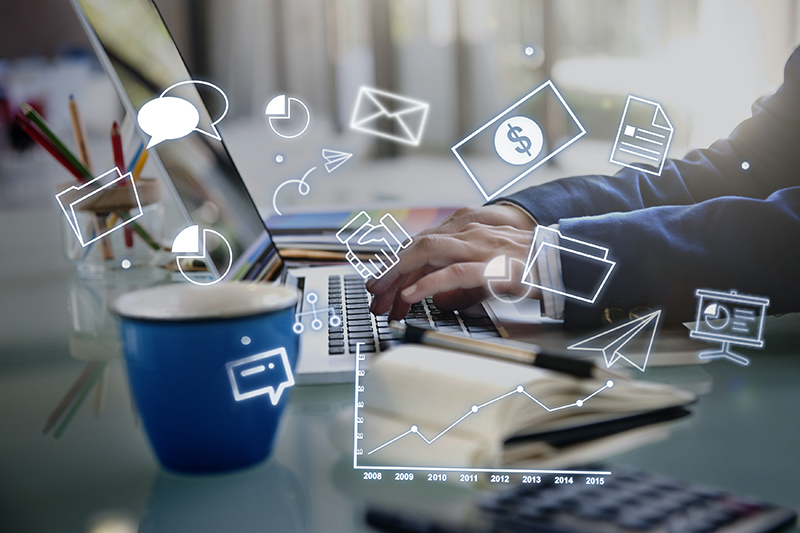 In the first months of 2020, the catastrophic pandemic began spreading globally. Most companies had to shut down or work remotely to respect safety measures and government-issued policies. Since the COVID-19 pandemic is slowly coming to a close, employers have to deal with the profound consequences. No matter which industry their businesses belong to, they all have one common problem — change. Their businesses, customer base, and aims have changed considerably in the last few months. It is impossible to continue where they left off because in the post-pandemic world nothing is the same as it was before. To help your business get back to its feet again, here is a short guide on how to redefine your marketing strategy post-COVID-19.
Revise Business Aims
Like other entrepreneurs, you may have had clear business aims at the beginning of the year. In fact, you may have even started pursuing them when coronavirus struck. Over the last few months, you worked hard to keep your business afloat. Now, as the pandemic slowly stops spreading, the initial aims might not suit your business anymore. Moreover, they can even be impossible to achieve. For this reason, you should first start with revising your goals. During this process, you might even have to add some new ones or give up on the old ones. If you make any decisions regarding your website, make sure you adjust Google Analytics so you can monitor the effect of the changes.
Analyze the Market
When the market starts to recover, there is no doubt new and fresh trends and customer behaviors will surface. If you want to stay ahead of the competitors, you have to closely monitor the market. This way you will be able to predict trends and be the first to take advantage of any opportunities. You will stay on top of all new changes taking place on the market. This means you will be able to design and produce innovative and special products or services that will meet every need of your changed customers. Besides, based on data gained from monitoring, you can finally revise your marketing strategy so it suits perfectly the conditions in the new normal.
Rethink the Target Group
The group you initially targeted may not suit your brand anymore. Their needs, concerns, and want have probably undergone huge changes during the pandemic. Spend some time reviewing target groups and include all updates you can get. Don't forget to expand your search and incorporate some other audiences that you may not have paid attention to before. Let your Customer Support and Sales teams collect feedback about old and potential customers. Try to understand how their behavior changed and what you can do to satisfy their current needs. The analysis will surely provide some relevant results to help you target the most suitable audiences for your products.
Monitor Your Competitors
With unstoppable changes on the market, chances are your competitors have changed as well. Some of them may have gone out of business, some have just joined the market, while others may have changed the industry. Either way, you have to monitor your competitors. This way you will see what they are up to, how they market their products or services, and how they cope with the recent changes. While you keep an eye on them, you can come up with new ideas for your product range and customer support. Knowing who you are up against can help you redefine your strategy and beat them.
Optimize Your Website
The key to success in the business world and digital marketing is Search Engine Optimization (SEO). Instead of trying to bring new leads through paid advertisements, you can do it organically. It is more time consuming and demanding but it pays off big time in the long run. For example, if you have dealt with SEO before and throughout the pandemic, you have probably had a steady number of visitors to your website. No increase but more importantly, no decrease. Keeping your website optimized and providing engaging content keep the old customers and attracts potential ones too.
Image Source: Rawpixel.com