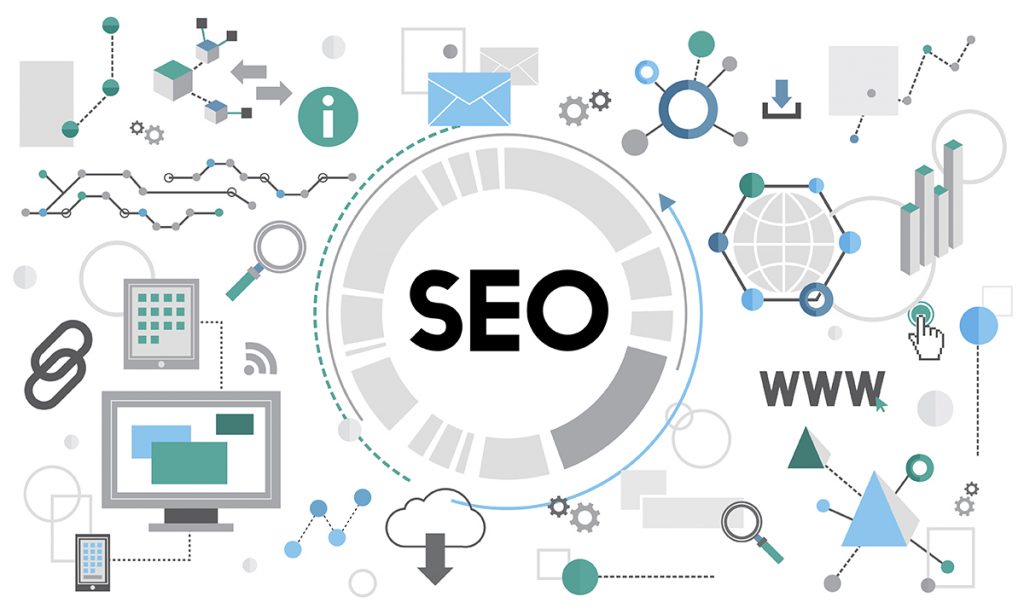 What every business strives for is competitiveness and relevance on the selected market. To help them achieve this, digital marketing experts need to keep up with the latest technological advancements and marketing trends. With globalization and the great influence of technology, digital marketing has imposed itself as the most efficient way of targeting and attracting the audience.
SEO (Search Engine Optimization) and digital marketing are closely connected. While digital marketing is defined as a sort of marketing strategy usually employing the Internet to promote a certain brand or company, SEO is more of a tool used to successfully implement this strategy. To simplify, it consists of a whole set of rules which are used to optimize your website. Optimizing your website implies working on your content, improving it to become transparent, more user-friendly, and easy to navigate while at the same time providing a unique user experience. To achieve this, you can turn to on-page and off-page optimization. On-page optimization takes place within the website intending to increase its visibility and traffic. On the other hand, off-page optimization consists of promoting your website through link building. Either way, this process is cost-effective, but the gains from these operations, are long-lasting. Contrary to paid advertisements that exist until you pay for them, SEO actively works on generating more traffic.
What SEO does, it helps score the highest rank possible in the search engine's results. Taking into account the short attention span of the audience, who in search for the solution to their problem, most usually look at only the first page and click on the one result of the first five offered to deem it to have the most helpful suggestion, your website should be optimized so it can appear among those five top results. This would then increase your traffic significantly as well as your conversions.
Another great feature of SEO is that it allows you to track results, and determine the status of your strategy so you can make adjustments if and where needed. At this point, it would be best to consult with a digital marketing agency as they can provide professional assistance, devise and update your strategy, and help you reach more clients. What you and the digital marketing agency have in common is the growth and expansion of your business.
Finally, SEO can help you increase awareness of your brand. If you optimize your website in such a way that it appears as the or among the top-ranked in organic results, your brand will be under the spotlight, receive reviews, impressions, comments, and start being recommended to others. All of this serves the purpose of raising awareness of your company. It would be best to familiarize yourself with what people are looking for. As a result, you will be able to find the most appropriate keywords and rank your website accordingly. In turn, the audience will easily start associating your brand with those same keywords which will lead to establishing yourself as trustworthy and loyal.
All in all, it seems that SEO plays an important role in digital marketing, given all the benefits it provides. It is expected that with the rapidly developing technology and innovations in digital marketing SEO only further enhances marketing strategies. And with being cost-efficient, small businesses too can rely on SEO to stimulate their growth.
You may also like: SEO 101: Essentials for Site Optimization