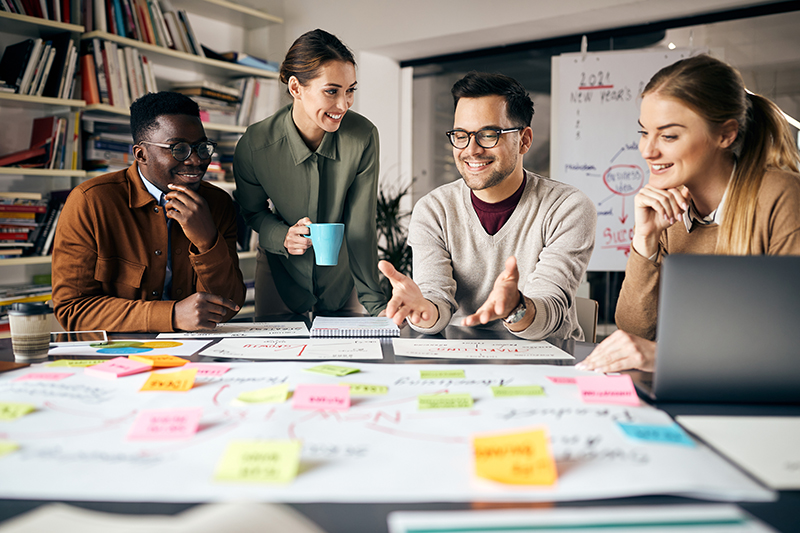 Marketing is a broad industry, and carrying all the workload can take a toll on you. If you have grown in your business, it is also a great call to scale up and delegate your marketing campaigns. The question is, which is best? Should you hire an in-house team member or work with an agency? Who you choose to work with will surely impact your brand so it is best to weigh your options. 
To help you decide, here are some pros and cons of hiring an in-house team and collaborating with an agency:
Hiring an In-House Team Member
Hiring an in-house team member is often a good option if you want a regular task to be handled by someone. They are the people who you can meet with at any time and help you decide on the most important decisions for your business.
Hiring an in-house team member will allow them to get familiar with the systems, as well as the company culture. With this, they'll be able to be influenced by it and will most likely treat your brand as their own, thus finding more ways to help improve your business.
However, you also have to do your part, especially if you want to retain your in-house team member. Over time, they might look for higher pay with better benefits, so you have to be prepared for it. Apart from that, you might also need to allot a budget for training as marketing strategies are continuously changing from time to time. 
If you want to bring in people who will be part of growing your business and will represent your brand, hiring an in-house team will be your best option.
Hiring a Marketing Agency
If you do not require a full-time commitment, you might also want to consider outsourcing your tasks. Working with an agency is like hiring a set of experts without the need for full-time supervision and training. There are a variety of agencies like Reach More Digital Marketing agency who will take time to know about your brand, audience, and products and will give you fresh ideas and perspective.
On the contrary, you might experience some slow turnaround as they are not as quick to tap for concerns compared to working with an in-house team. And because of their wide range of skills and experience, they might be very costly.
Hiring an in-house team or an agency, both have pros and cons. So, it is important to assess your current needs to help you choose the option. If you plan to hire an in-house, make it your desire for them to grow in their career. When you can keep top talent, your business will also thrive. On the other hand, if you plan to work with an agency, make sure to find a well-established agency, as they will most likely deliver high-quality results and deliverables. You may also ask for referrals from your trusted friends and colleagues to connect with the best agency for you. Furthermore, to keep up with the fast-paced world of marketing, it is vital to learn how to delegate tasks and trust them to do the job. 
You may also like: Biggest Mistakes in Doing Influencer Marketing and How to Fix It
Image source: stock.adobe.com