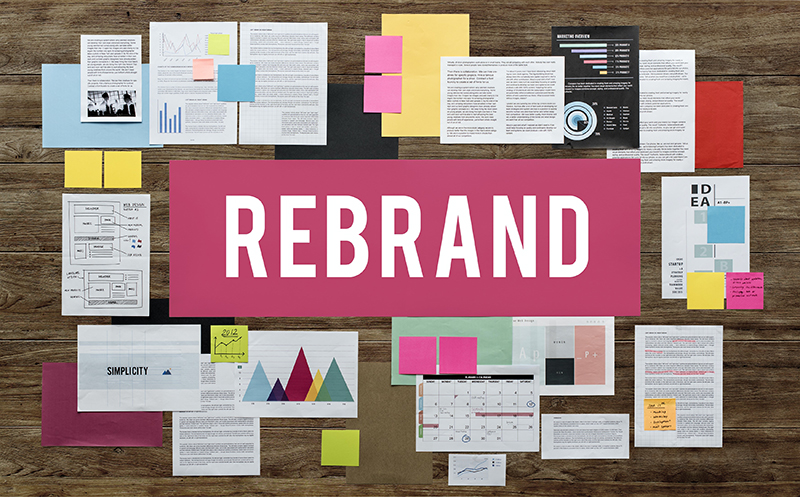 Chances are your business has undergone significant changes over the last couple of months thanks to the COVID-19 pandemic. The business may have expanded, the target audience's behavior and patterns may have changed as well as the market itself. With so many changes taking place all around you, you might have thought now is the right time for rebranding. As a marketing strategy, rebranding implies changing concept, design, logo, or even the name of the brand or business. All to develop a new and fresh identity for the customers, partners, stakeholders, and vendors. However, as much as it sounds exciting, rebranding is quite challenging. There are many examples of world-famous brands whose rebranding has gone wrong. To prevent this from happening to you, follow these simple five steps.
Focus on Your Company's Mission and Values
Most successful companies have a clear mission and values which they share with employees and customers. They are the key elements that attract new customers and retain the old and loyal ones. If your company somehow doesn't have a transparent vision or you want to make changes, now is the best time to do so. Creating a modern belief system for your brand makes it more attractive to customers. They create a strong emotional bond with brands that share the same beliefs as they do. As you continue rebranding, refer frequently to your company's values to make sure all other aspects align with its beliefs and principles.
Follow a Clear Style Guide
When rebranding, you have to keep in mind your employees have to understand and share your enthusiasm about the idea. This will make it easier for them to introduce changes and foster a new set of values. For this reason, creating and following a clear style guide seems like a good idea. It contains concise, transparent, and easy to follow guidelines so everyone is on the same page in the process. These guidelines help create exciting and engaging content for your customers as part of the rebranding. Just like the content, the style guide should also be interesting, colorful, visual, and easy to navigate for employees. This way, they can easily find the piece of information they are looking for and help them adjust their tone or correspondence when interacting with customers.
Research the Market for Ideas and Trends
The purpose of rebranding is to create a fresh and modern identity and attract customers. For the rebranding to be successful, you need to be innovative and creative enough. That is why you should research the market for ideas, trends, and perspectives. This doesn't mean you should follow the latest trend or something that doesn't align with your beliefs and values. Look for something more suitable for your brand that will also have a long-lasting effect. After all, you don't have to go after trends. You can only use them as an inspiration and come up with an idea of your own. It will align much better with your vision than any trend out there.
Rebranding Management
For all rebranding stages and operations to run smoothly, you should make use of project management. The rebranding process is time and effort consuming with numerous important phases to complete. That is why you need to have a detailed plan, schedules, timetables, and deadlines for completion of every stage. Moreover, you have to include team and individual tasks and responsibilities as well as expectations. It will help you finish rebranding successfully, within the budget and deadlines. Don't forget to include a plan B in case you experience some unexpected circumstances or difficulties.
Spread the Word
Once you finish rebranding, it is time to share the news with everyone — your clients, vendors, partners, and stakeholders. Revealing your brand's new identity is exciting. It is a great opportunity to get creative and offer your audience a truly unique user experience. Most companies like to write and share press releases to inform the public about the changes. However, you can use teasers or brand advocates to make it more interesting. Creating and posting teasers on social media will spark interest among the public. They will be intrigued and interested in knowing what it is all about. The same goes for brand advocates. They will attract a wider audience and make targeting easier for your brand.
You may also like: 5 Digital Marketing Trends Impossible to Ignore in 2020
Image Source: Rawpixel.com