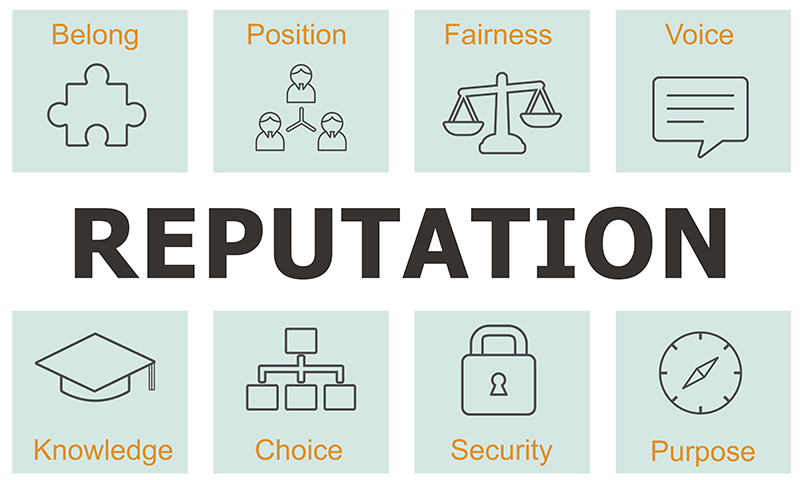 Do you remember the time when the Internet was a whole different world? When brands didn't have to work so hard to engage customers or get feedback?
Only a few years ago, communication between a brand and its customers mainly was a one-way street. Nowadays, with the rise of social media, the interaction between brands and customers has become a part of any marketing strategy. With so many different platforms, customers can share their opinions openly and publicly.
Most of the time, brands can use their feedback to enhance their products and services. Still, all it takes to ruin all their hard work and efforts to build a successful brand is a few bad comments or negative reviews on social media. That is why every brand should make use of online reputation management. Not only does it help you deal with negative reviews, but it also turns them into something positive and grow your brand the right way, among other things.
Transparency
If you look at today's brands, you will notice they are all advocating for transparency. However, most of them aren't transparent in the first place. Being transparent means allowing customers and staff to share opinions, asking for feedback publicly, and acting on it. More importantly, it means addressing criticism openly and publicly. Good online reputation management means constant monitoring of your brand's reputation and proactiveness. This way, you can promptly face any backlash, resolve it in the best way possible, and remain transparent. Remember that sharing good and bad days with your customers is the best way to build trust.
Google Analytics
Chances are you are already well familiar with Google Analytics. It is such a powerful tool that helps marketers monitor the implementation of their marketing strategy. The analytics tool and its results and metrics allow you also to track words associated with your brand. For instance, if you see words such as rip-off, scam, lousy service associated with your brand, you should definitely do something about it. Contrary to popular belief, any press isn't necessarily good press. Your SEO strategy is the best way to deal with false statements, negative reviews, and bad press. Therefore, don't let anything pass you by.
Prompt Reactions
When you receive a bad comment or review, it's okay to take some time and think about what went wrong. However, you shouldn't spend too much time thinking about it because then your reaction and response won't be prompt. Prompt or timely responses to criticism are crucial if you want to build trust and avoid any significant drama that could seriously damage your brand's reputation. While you are looking into the situation, give a prompt and civil response. It is always better to acknowledge the customer's feedback than to share more information much later.
Criticism as a Learning Opportunity
Criticism isn't a bad thing. On the contrary, you can use it as a learning opportunity. It gives you the chance to get to know your customers and audience. Once you get to know them better, you can use that knowledge to adjust your messages in the future and make a better impact. If your audience is reacting negatively to your content, then it's time for you to do something differently. Next time around you will be able to offer them better service or products that will suit their needs the best.
Respect
The best ways to fight against the bad press and online attacks are building trust with your audience and earning their respect. If you are well respected in your industry, then smear campaigns taking place online won't do you much harm. However, if that isn't the case, you will face many obstacles trying to maintain your good reputation. For this reason, you should work hard to establish trust and respect. It should become your top priority when it comes to online reputation management.
On the whole, if you want your brand to be a successful one, you should spend time on online reputation management. It starts with listening to your customers, interacting with them, and acting on their feedback. However, it's not where it stops. The crucial step is to respond to any criticism you may receive online timely. SEO can help you deal with such a situation and come out of it stronger.
You may also like: How Can Businesses Build Their Online Presence During a Pandemic
Image source: Rawpixel.com